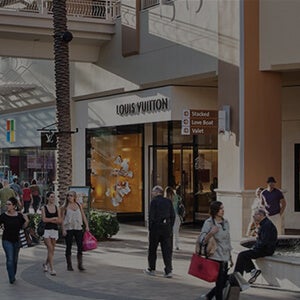 Legal Information & Notices
RETAILER SHOWCASE
TERMS OF USE
Last Updated: June 6, 2017
These Terms of Use ("Terms of Use") describe the terms and conditions under which users may access, interact with, and otherwise use the Simon Retailer Showcase (the "Program") developed and operated by Simon Property Group, L.P. and its affiliates and subsidiaries (collectively, "Simon").
By registering to become a participant in the Program and/or using the Program, you are hereby granting Simon the right to edit, publish and otherwise distribute all content provided by you in connection with the Program (including, without limitation, general public offers, VIP Club offers, VIP Savings Passport offers, news and event items and all copy and imagery provided as part of such content) (collectively, the "Content") by means of various Simon-branded distribution channels and media, whether now known or hereafter developed, including, without limitation, simon.com, premiumoutlets.com, e-mails, Savings Passport books, social media channels, native mobile apps, mobile messaging (SMS and/or MMS), chatbots, virtual personal assistants, digital out-of-home video screens, in-center directories and in-mall ("Simon Distribution Network"). You are also granting Simon the right to publish and otherwise distribute the Content to third parties with whom Simon has agreements to provide content similar to the Content (including, without limitation, smart Digital, Acquire Digital and AdSpace Networks), for publication and/or other distribution by such third parties by means of various distribution channels and media, whether now known or hereafter developed.
You represent and warrant that (i) the Content is accurate and complete; (ii) you own and/or control all rights, title and interest in and to the Content necessary for Simon to exercise the rights granted to it by you in these Terms of Use; and (iii) the exercise of those rights by Simon will not violate the rights of any third party.
You shall indemnify, defend and hold Simon and its officers, directors, employees, agents, successors, licensees and assigns harmless from any and all judgments, liabilities, losses, damages, costs or expenses (collectively, "Losses") arising out of or in any way related to (i) the Content; (ii) the breach or alleged breach by you of any representation, warranty and/or covenant in these Terms of Use; and/or (iii) any violation or alleged violation of any applicable laws, rules and/or regulations.
THE PROGRAM IS PROVIDED "AS IS," "AS AVAILABLE," WITHOUT ANY REPRESENTATION, WARRANTY OR CONDITION OF ANY KIND. SIMON DISCLAIMS ALL WARRANTIES, EXPRESS OR IMPLIED, INCLUDING IMPLIED WARRANTIES OF MERCHANTABILITY, FITNESS FOR A PARTICULAR PURPOSE AND NON-INFRINGEMENT, AND ANY WARRANTIES OR CONDITIONS ARISING OUT OF COURSE OF DEALING OR TRADE USAGE.
TO THE FULLEST EXTENT PERMISSIBLE UNDER APPLICABLE LAW, SIMON AND ITS OFFICERS, DIRECTORS, EMPLOYEES, CONTRACTORS, LICENSEES AND AGENTS, ARE NOT LIABLE FOR ANY DIRECT, INCIDENTAL, CONSEQUENTIAL, SPECIAL, INDIRECT, PUNITIVE OR SIMILAR DAMAGES ARISING OUT OF OR RESULTING FROM YOUR PARTICIPATION IN THE PROGRAM, INCLUDING WITHOUT LIMITATION, DAMAGES FOR HARM TO BUSINESS, LOST PROFITS, OR LOST REVENUES, HOWEVER SUCH DAMAGES ARE CAUSED AND WHETHER BASED IN CONTRACT, TORT (INCLUDING NEGLIGENCE) OR ANY OTHER THEORY OF LIABILITY. THE FOREGOING LIMITATIONS SHALL APPLY REGARDLESS OF WHETHER SIMON HAS BEEN ADVISED OF THE POSSIBILITY OF SUCH INJURY, DAMAGES, LOSSES OR EXPENSES.
IN THE EVENT YOU TRANSMIT, INTRODUCE, OR OTHERWISE CAUSE ANY TECHNICAL DISRUPTION OF THE PROGRAM, YOU AGREE TO BE RESPONSIBLE FOR ANY AND ALL LIABILITIES AND COSTS AND EXPENSES (INCLUDING ATTORNEYS' FEES AND EXPENSES) ARISING FROM ANY AND ALL CLAIMS BROUGHT BY THIRD PARTIES BASED UPON SUCH TECHNICAL DISRUPTIONS. "TECHNICAL DISRUPTION" INCLUDES DISTRIBUTION OF UNSOLICITED ADVERTISING OR CHAIN LETTERS, PROPAGATION OF COMPUTER WORMS, VIRUSES OR OTHER HARMFUL CODE, AND/OR USING THE PROGRAM TO MAKE UNAUTHORIZED ENTRY TO ANY OTHER MACHINE ACCESSIBLE VIA THE PROGAM. WITHOUT LIMITING ANYTHING SET OUT ELSEHWERE IN THESE TERMS OF USE, YOU AGREE NOT TO UPLOAD, POST OR OTHERWISE MAKE AVAILABLE VIA THE PROGRAM ANY MATERIAL PROTECTED BY A PROPRIETARY RIGHT OF A THIRD PARTY WITHOUT FIRST OBTAINING THE EXPRESS PERMISSION OF THE OWNER OF SUCH PROPRIETARY RIGHT. YOU SHALL BE SOLELY LIABLE FOR ANY DAMAGES, LOSSES, COSTS OR EXPENSES (INCLUDING ATTORNEYS' FEES AND EXPENSES) ARISING OUT OF INFRINGEMENT OF PROPRIETARY RIGHTS OR ANY OTHER HARM ARISING FROM THE UPLOADING, POSTING OR OTHER SUBMISSION OF CONTENT BY YOU.
These Terms of Use are governed by the internal substantive laws of the State of Indiana, without regard to its conflict of law principles. Jurisdiction for any claims arising under these Terms of Use shall lie exclusively with the state or federal courts in Indianapolis, IN. To the fullest extent permitted by applicable law, no claim under these Terms of Use may be joined to any other claim, including any legal proceeding involving any other current or former participant in the Program, and no class action proceedings will be permitted.
These Terms of Use constitute the entire agreement between you and Simon in connection with the Program and govern your participation in the Program. The failure of Simon to exercise or enforce any right or provision of these Terms of Use shall not constitute a waiver of such right or provision. If any provision of these Terms of Use is found to be invalid by any court having competent jurisdiction, the invalidity of such provision shall not affect the validity of the remaining provisions of these Terms of Use, which shall remain in full force and effect. You agree that, regardless of any statue or law to the contrary, any claim or cause of action arising out of or related to participation in the Program or these Terms of Use must be filed within one (1) year after such claim or cause of action arose. These Terms of Use and any notice given in electronic form shall be admissible in judicial or administrative proceedings based upon or relating to these Terms of Use to the same extent and subject to the same conditions as other business documents and records originally generated and maintained in printed form.