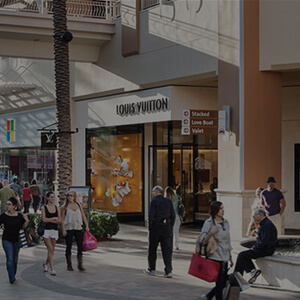 Legal Information & Notices
PRIVACY
POLICY
Last Updated: October 22, 2019
This Notice sets out the privacy practices of Simon Property Group, L.P. and its affiliates ("Simon") for their websites ("Sites"), mobile applications ("Apps") and Internet-based activities ("Web Services"), including the Sites at simon.com, premiumoutlets.com, premiumoutlets.ca, retailersupport.simon.com, helpme.simon.com, business.simon.com, investors.simon.com, careers.simon.com, family.simon.com, said.simon.com, dashboard.simon.com, maintenance.simon.com, traveltrade.simon.com, exit.simon.com, syf.org, simon-tourism.force.com, simonmuse.com, simonschoolrewards.com, simonventures.co and simon.travel (including all of its subdomains). The Web Services include, for example, the Simon API, e-mail, push notifications and SMS/MMS communications, the Facebook Messenger bot, the Google Business Messaging bot and the Amazon Alexa custom Simon skill. The Sites, together with the Apps and Web Services, are the "Platform."
The Simon entity that operates a Site or App is identified at that Site or App. The words "user," "you" and "your" mean users of the Site or App, and the words "we," "our" and "us" mean the Simon entity that operates the Site or App.
This Notice explains the information that we gather about you while you use the Platform, and the ways in which we use and share that information. This Notice does not apply to any information you may provide us, or that we may collect, offline or through other means (for example, at a live event or through the mail).
Quick Guide to Contents
1. What We Collect
We collect information through the Platform, including personal information about you. Some information you may provide to us voluntarily, while other information we gather through various means. We will retain that information for so long as you have an account or we have a legal or business purpose for it, unless otherwise stated herein. Your personal information may be collected, processed and stored on servers in the United States and in other countries. The following explains what we collect and how we collect it.
1.1 Information You Voluntarily Provide
You may provide us with information in order to use, or participate in, certain features of the Platform, such as registering for an account; for Simon Giftcard®, Simon Rewardcard Visa Prepaid Card or American Express Simon Rewardcard purchases; retailer gift card purchases; gift card registrations; gift card activations; creating a gift card account; gift card balance checks; using one of many contact us forms; applying for a job; registering for or using the Simon retailer showcase program; using the free in-center Simon Wi-Fi network; signing up for Simon press release news alerts; submitting a survey response; requesting support or assistance; signing up and/or using the Simon Family program; leaving a comment within a Simon SAID story; creating a Premium Outlets VIP Shopper Club account; signing up for e-mail newsletters (a/k/a the Simon Mall Insider® program); contacting the Simon Ventures team; signing up for the Simon School Rewards loyalty program, signing up for Simon Muse e-mail newsletters; starting a conversation with the Simon bot for Facebook Messenger; joining or using the Simon Travel Trade community; signing up for mobile SMS alerts (a/k/a the Mobile Shopper Club®); making a donation or applying for a scholarship with the Simon Youth Foundation; RSVP'ing to an event; sharing a picture to be featured within a #foundatsimon or Simon SAID image gallery; or playing any instant win game or sweepstakes.
Account. If you register for an account, you will need to provide certain information, such as your first and last name, password and e-mail address. You may also have the option to provide additional information for a user profile, such as your photo, demographic information and birthdate. You may log into your account to access and edit certain information associated with your account, such as your contact information.
Offline Bulk Giftcard Purchases. If you qualify for buying gift cards in bulk from us in-center, you may need to provide certain information, such as your first and last name, billing address, email address, phone number, date of birth, federal tax ID, a U.S. government or state issued ID (ex. military ID, passport number, state driver's license or state identification card number) and/or your social security number in order for us to be able to verify and sell you certain denominations of gift cards and/or volume of gift cards. We will then securely store this information as required by law or our financial partners.
Online Purchases. If you make a purchase, you will need to provide the following information:
Financial Information. To pay for your Simon Giftcard® purchase you will either be redirected to the retailer's website where you will pay the retailer directly, or we collect your credit card number and associated information, which we process in order to fulfill your purchase. In order to provide information for your receipts, past orders and to facilitate future orders you may make, we may store your credit card if you so choose. If you are making a purchase from a Simon Guest Services location in one of our shopping centers and opt to receive an eReceipt, a permanent token of your credit or debit card that is being used to pay for gift card purchase will be stored in a secure manner.
Purchase & Shipping Information. We collect the information in your shopping cart, such as the specific products that you wish to order and the shipping information for those products, including the recipient's first name, last name, mailing address, e-mail address and telephone number.
Other Information. You may have the opportunity to provide information at other areas of the Platform. These include, for example:
Communications with us. If you provide feedback through a form or contact us via e-mail, we will collect your name and e-mail address, as well as any other content or information you provide.
Surveys, promotions, etc. We collect information you provide by participating in surveys, sweepstakes, contests, promotions or other solicitations.
Public postings. We may also collect information you post at other areas of the Platform, such as public areas of the Platform including message boards, blogs and reviews.
Children. The Platform is not directed to children under the age of 18. We do not knowingly collect personal information from children under the age of 18, nor do we knowingly distribute such information to third parties. If we become aware that we received personal information from someone under the age of 18, we will take steps to delete such information from our records. If you believe we have personal information from someone under 18, please contact us at privacy@simon.com.
We use and disclose the information collected as explained in this Notice. How we use and disclose that information may be supplemented in the area where you provide the information.
Terminating Your Account. You may terminate your account by e-mailing privacy@simon.com. If you terminate your account, any association between your account and information we store will no longer be accessible through your account. We may retain the information collected prior to termination for archival and/or legal purposes. Any information you shared in public areas of the Platform will remain in those areas until it is deleted in accordance with our data retention policy.
1.2 Information We Gather
Device and Communications, Site Visit and Technical Information. When you access the Site through a web browser, we collect technical information that identifies your computer, software, browser settings and Internet Service Provider (ISP), such as your Internet Protocol (IP) address (a unique number that is automatically assigned to your computer when you access the web); network MAC address (a unique number that is assigned to your network card by the manufacturer); your AdID (the unique identifier assigned to you for advertising purposes); network operator; browser type and version; operating system and version; domain name; device's preferred language; country information configured in your browser; a randomly assigned, unique user identification number (UID) set by us; and/or other characteristics relating to your device, its software and the mode of communication with us; as well as information regarding your visit to the Site, such the date, time and duration of a visit, the specific webpages you visit, the links you click throughout the Site, and/or the external websites from which you arrived at the Site or to which you linked from the Site (see our Cookie Policy for more information). You may choose not to accept cookies using your browser. See our Cookie Policy for more information.
On many of our web and app forms, we utilize the Google reCAPTCHA v3 service to fight spam and abuse on our Platform, which is clearer noted by the presence of a badge image that appears in the bottom right corner of a user's screen. For clarity, note that the use of these web and app forms that use the reCAPTCHA v3 service is also subject to Google's Privacy Policy and Google's Terms of Use.
When you access the App using your mobile device, we collect the unique device ID number of the mobile device; the unique identifier assigned to your mobile device for advertising purposes, such as your Identifier for Advertising (IDFA) on iOS devices or your Google Advertising ID (AAID) on Android devices; your Bluetooth MAC address (a unique number that is assigned to your Bluetooth radio by the manufacturer); as well as information about your mobile device model, operating system and version, and/or mobile communications carrier.
1.3 Location Information
General Location. When you use the Sites, we collect location data that is provided by your ISP or a third party data provider, such as your ZIP code, city and state. When you access the App using your mobile device, we collect the location data (such as your current latitude/longitude coordinates) that is provided by your mobile device (if you enable that feature on your device and choose to share your location with us).
Wi-Fi Services. We use Wi-Fi technologies and possibly at times Bluetooth (BLE) Beacons within our shopping centers that may communicate with your device and identify your device's location if your device is Bluetooth and/or Wi-Fi enabled and you have these radio(s) on. The information collected includes the following: your device's MAC Address, device manufacturer (such as Apple or Samsung), signal strength and, if your device is connected to a Wi-Fi network, the name of the network.
When you are near a Simon Wi-Fi network with a Wi-Fi enabled mobile device, our Wi-Fi access points (i.e., the hardware devices that allow a Wi-Fi enabled mobile device to connect to our Wi-Fi network) may automatically detect the presence of your mobile device and capture its "MAC Address" (meaning the number that your mobile device automatically broadcasts if the Wi-Fi feature is turned on to help it connect to Wi-Fi Access points). We refer to this information as "General Visit Information." General Visit Information is collected identifying location as your mobile device moves across different shopping center locations that use this technology. For clarity, this information is automatically collected if your device's Wi-Fi is enabled, even if you do not actually "connect" to a Simon Wi-Fi network.
Such data collection is done by both Simon directly, and via its vendors, which are currently AisleLabes, Inc. ("AisleLabs") and Cisco Systems, Inc. ("Cisco Meraki"). These vendors should treat such information in accordance with their respective privacy policies. We encourage you to review both the AisleLabs privacy policy and the Cisco Meraki privacy statement.
In addition, when you register to use the Simon Wi-Fi network we provide at our shopping centers, you will be required to consent to our Wi-Fi Network Terms of Use and provide certain registration information. Registration information will include personally identifiable information (such as your name, e-mail address and/or mobile phone number). By consenting to the Wi-Fi Network Terms of Use, you agree to the following: (a) the sharing of registration information with third parties for the purposes described in this Notice and in AisleLabs privacy policy, including, without limitation, personalizing shopping experiences and improving business operations; (b) the linking of your registration information with your past, present, and future location data.
Mobile Location Analytics Opt Out. Simon complies with the Mobile Location Analytics Code of Conduct. As provided for in this code, you may elect to opt out of associating some General Visit Information about your presence at a location with a device's MAC Address. If you choose to opt out, we will use your device's MAC Address only to maintain the device's opt-out status. For clarity, Simon, Cisco Meraki and AisleLabs may still collect and use (except for direct marketing purposes) your MAC Address. Please see AisleLabs privacy policy for more information.
You may adjust the settings on most devices to allow the Sites or App to gather, or to disable it from gathering, location positioning data. Certain features, such as a mall locator, may not work as effectively if you disable location positioning data.
Do Not Track. Do not track is a voluntary program among Internet advertisers that is intended to give users the ability to opt-out of interest-based advertising. There are a few ways in which your computer may transmit a "do not track" signal to certain websites and online services you visit, and currently no standard has been established. We do not respond to do not track signals, and the settings in your browser will have no effect on the Site.
2. How We Use Information
Platform Operation. We use the information we collect to operate, maintain and improve the Platform and our products and services, such as to respond to comments and questions and provide customer service; send information including confirmations, invoices, technical notices, updates, security alerts and support and administrative messages; communicate about promotions, upcoming events, and other products and services offered by us and/or by third parties, including through the use of contextual and interest-based advertising; link or combine the information we collect with other information we get from third parties, to help understand your interests and provide you with better service; or content, to improve our Platform, or to communicate with you regarding promotions, upcoming events, and other products and services offered by us and/or by third parties, including through the use of contextual and interest-based advertising; protect, investigate and deter against fraudulent, unauthorized or illegal activity; provide and deliver the products and services you request; identify you as a user in our system, such as when we feel it is necessary to enforce compliance with our Terms of Use or to protect the Platform, customers, or other individuals; facilitate the creation of and secure any accounts you created on our Platform; develop and improve marketing and advertising for the Platform; and/or for other purposes in operating the Platform.
We may create de-identified information records and "aggregate data" reports about how users use the Platform, such as the number and frequency of visitors to the Sites or the Apps, which may be derived from technical and/or personal information. This information cannot be readily tied back to you, your account, your web browser or your mobile device. We may use this de-identified information for business purposes, such as to enhance the content of and improve the Platform, for example by allowing us and third parties authorized by us to ascertain how often individuals use areas of the Platform so that we may focus on and improve those areas.
We may use technical data we gather to enable us or a third party to provide you with information about products and services while you are using the Platform.
We may use your mobile phone number for the purposes stated herein, including for mobile SMS/MMS messaging or content in accordance with our mobile text terms of use.
Location Information. We may use the location and Wi-Fi information gathered to generate reports, such as foot traffic at our malls, which we may share with retailers and third parties to improve the consumer experience at our malls, and in order to provide specific services, such as locating a nearby mall when you make such a request. We may also use this information to send you news about the mall, such as promotions from mall retailers, and to provide advertisements about goods and services that may be of interest to you. Third parties may process location data as service providers to us, such as to facilitate marketing campaigns or to perform fraud detection and analysis on our behalf. Please see additional information in Section 1.3, above, regarding third party use of information collected in connection with location-based information.
Advertising. We use analytics services, advertising companies, advertising networks and advertising exchanges to help analyze how users use and navigate the Platform and to engage in advertising on our behalf and on behalf of mall retailers, including contextual advertising, mobile geo-fence based advertising, re-targeting based advertising and interest-based advertising. These companies may use data about your visits to the Platform and other websites or mobile applications in order to provide advertisements about goods and services that may be of interest to you which are offered by us or by our retailers. Those companies are instructed to follow industry guidelines with regard to interest-based advertising, such as the Digital Advertising Alliance's principles for online behavioral advertising. Among other things, the ads that are displayed to you should have the AdChoices icon or a similar mechanism which you may click to direct you to a website where you may opt-out of interest-based advertising. If you would like more information about this practice and how to opt-out of receiving communications from these third-party advertising companies, please visit this link.
Some retailers may employ their own advertising campaigns via the Platform which adhere to differing practices. You may learn about a specific retailer's practices by reviewing that retailer's privacy policy.
Various data collected for advertising purposes may be restricted through cookies. See our Cookie Policy for more information.
3. How We Share Information
We share your information with others as follows.
Other Users. If you create an account, information such as your username, photo, birthday and other information you enter may be displayed to other users of the Platform to facilitate user interaction within the Platform. We will not reveal your contact information to other users without your permission.
Some of your activity on and through the Platform is public by default. This may include, but is not limited to, content you post publicly through message boards, blogs or reviews on the Platform. If you choose to provide information using certain public features of the Platform, that information may be governed by the privacy settings of those particular features and may be publicly available. Individuals reading such information may use or disclose it to other individuals or entities without our control and without your knowledge, and search engines may index that information.
Promotions. If we sponsor surveys, sweepstakes, contests, promotions or other solicitations for third parties, we may share the information you provide with those third parties. We may also share such information with third parties that provide marketing and advertising on our behalf, as well as with our retailers.
Your Transactions. We may share your information to fulfill the purpose for which you provide it, such as to purchase merchandise or a Simon Giftcard and have it shipped to you, or for any other purpose disclosed by us when you provide the information, or with your consent, or to third parties designated by you. We may share financial information with our third-party payment processing company, our credit card gateway and fraud detection company, our remote checkout bot company and any applicable retailers.
We use various third parties that may do one or more of the following activities in regard to credit card transactions: (a) validate, screen for fraud, facilitate, and process credit card transactions, (b) charge and settle credit card transactions, and/or (c) tokenize, vault and store credit card data. We require those third parties to use your information only to process the credit card transactions for us.
To fulfill a Simon Corporate Sales gift card purchase, we will share your purchase and shipping information with our third party e-commerce vendors. Generally, they will use the information for customer service, fulfillment, shipping and returns. We may also share your purchase and contact information with third parties that provide marketing and advertising services on our behalf.
Social Media. We may share certain data, such as your mobile telephone or e-mail contact information, with social media outlets, like Facebook and Instagram, in connection with our agreement to share such information with them, in order to provide more targeted advertisements about goods and services from us or mall retailers that may be of interest to you.
Location Data. We may share location data collected from your ISP, Sites and/or the Apps via your mobile device with third parties that provide marketing and advertising on our behalf, as well as for our retailers, and who provide analytics services. Please see additional information in Section 1.3, above, regarding third parties who receive location-based information.
Our Affiliates. We may share any and all of your information you have provided or we have collected, purchased, derived or produced with our trusted subsidiaries and partnerships that we have an ownership interest in, including but not limited to the Rue Gilt Groupe, which includes the websites RueLaLa.com, Gilt.com and ShopPremiumOutlets.com, for purposes of providing you with better service or content, or to communicate with you regarding promotions, upcoming events, and other products and services offered by us and/or those affiliates, including through the use of contextual and interest-based advertising.
Third Party Service Providers. We may share your information with third party service providers that assist us in operating the Platform, for and on our behalf, such as a hosting company or e-mail provider. They are instructed to use the information only to assist us in operating the Platform. We may also share your information with third parties service providers other than for their assistance, such as sharing your feedback with our vendors to improve the Platform. We may also share your information with third parties that provide marketing and advertising on our behalf, as well as with our retailers.
We may share de-identified data concerning retail consumer behavior with third parties, including entities with whom we have entered into an agreement to provide such de-identified data for analytics or marketing purposes.
We may also share with our retailers de-identified segment information, which is information that does not identify you personally, but allows the retailers to know more generally the products being purchased through, and the consumers who are using, the Platform.
Nevada Residents. If you are a resident in the state of Nevada, please note that we do not sell your information to third parties for any monetary compensation. As we accordingly are not subject to Nevada privacy and security law that governs such sales, any request directing us not to sell the information we collect from you is inapplicable, and we will not respond to such requests. If you have any questions about our third-party disclosure practices, please contact us at privacy@simon.com.
Required By Law or To Protect Interests. We may disclose your information to (i) comply with laws, rules, regulations, legal processes and governmental requests; (ii) enforce this Notice and our Terms of Use, including investigation of potential violations hereof and thereof; (iii) detect, prevent or otherwise address fraud, security or technical issues (such as for fraud protection, credit risk reduction and spam/malware prevention); (iv) respond to user support requests; (v) avoid liability, or to protect our rights or property or the rights or property of anyone else (such as when user is believed to be in violation of our Terms of Use); and/or (vi) protect the rights, property and safety of our companies, partners, contractors, customers, users and the public (such as to report suspected illegal activity to law enforcement).
Corporate Activity. If we sell assets (or the assets of a division or subsidiary) to another entity or if we are acquired by or merged with another entity, we may share with such entity information about users of the Platform that is related to that part of our business that is sold to or acquired by or merged with the other entity.
Financial Information. We do collect financial information only if you make a Simon Corporate Sales gift card purchase. This financial information you provide is securely stored and collected in order to process your order which involves securely providing this payment data to our payment gateway, fraud detection service and payment processor to verify and conduct the payment transaction. For gift card balance lookups / inquiries, gift card registrations and gift card activations, we do not store the provided financial information beyond the temporal moments required to perform the requested action.
4. Information Security
We endeavor to protect the security of the information collected through the Platform and implement generally accepted standards of information technology security designed to protect information from loss, misuse and unauthorized access, disclosure, alteration or destruction. It is not possible, however, to guarantee the security or integrity of information disclosed online due to, among other things, technological limitations and the fact that no data accessible through or transmitted via the Internet is completely secure. Simon Corporate Sales Giftcard orders involve processing of data by third parties, such as online gift card providers, credit card processing companies, fraud detection service providers, issuing banks, card network issuers, shipping/fulfillment companies, and other parties in order to complete an order. Those parties with which we contract are required to maintain reasonable measures designed to safeguard the security of the data they process; however, we do not otherwise have control over and are not responsible for their handling of such data.
Links to Other Sites
The Platform may have links to third party websites, services and applications, such as websites hosted by third party retailers (collectively, "Third Party Sites"). When you click on such a link, you will leave the Platform and be directed to the Third Party Site and when you leave the Platform, you and are no longer subject to the terms of this Notice. This Notice does not apply to Third Party Sites, and we do not review or endorse, and are not responsible for, any Third Party Sites, the content therein, or their privacy practices. This Notice also does not extend to anything that is inherent in the operation of the Internet, and therefore beyond Simon's control, and is not to be applied in any manner contrary to applicable law or governmental regulation.
5. Non-U.S. Residents
Residents of other countries outside the U.S., such as the European Union, may have other rights. As stated in our Terms of Use, while you may be able to setup an account as a user outside the U.S., we make no assurances or representations of any kind that the Platform is suitable for use in the country in which you reside.
By accessing the Platform, establishing an account or making a purchase, you consent to the processing of your personal information as provided in this Notice. You may withdraw that consent by contacting us at privacy@simon.com. You are required to provide certain personal information in order to open and maintain an account. Your failure to provide such information may preclude you from establishing an account or may subject your account to termination. An account may be required to make certain types of online purchases, as a guest style checkout option is not always available across all of our Sites and Apps.
If at any point you believe the personal information we process about you is incorrect, you may access your account and modify it there, or otherwise request to see the information and to have it corrected or deleted by contacting us at privacy@simon.com. If you wish to object to or raise a complaint on how we have handled your personal information, you may contact our Data Protection Officer who will investigate the matter. You may also be able to have your personal information transferred by contacting us at privacy@simon.com.
If you are not satisfied with our response or believe we are processing your personal information not in accordance with law, you may complain to the data protection authority in your jurisdiction.
The data controller for personal information collected pursuant to this Notice for:
syf.org is Simon Youth Foundation, Inc.
simonventures.co is Simon Ventures, LLC
all other Sites and Apps is Simon Property Group, L.P.
Our Data Protection Officer (DPO) is Patrick M. Flanagan and you may contact him at privacy@simon.com.
6. Changes to this Privacy Notice
We may amend this Notice from time to time. All versions of the Notice are dated with the effective date of that version of the Notice (i.e., the date on which the applicable version of the Notice was posted to the Platform). Our use of information we learn about you will be governed by the most recent Notice in effect. Your use of the Platform signifies your assent to the most recent Notice in effect.