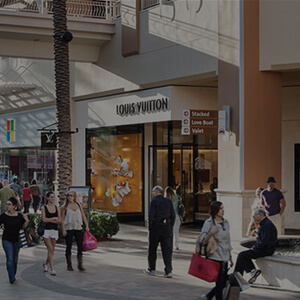 Legal Information & Notices
MOBILE TEXT
TERMS OF USE
Last Updated: September 19, 2020
These Mobile Text Terms of Use ("Mobile TOU") govern your use of the Simon Mobile Shopper Club® ("Club") provided by Simon Property Group, L.P. and its affiliates and subsidiaries (collectively, "Simon"). Please read this Mobile TOU carefully. By signing up for the Club you agree to this Mobile TOU, Simon's online Privacy Policy and Simon's overall Terms of Use, as amended from time to time (together "Terms"). Before using the Club, please read these Terms carefully. Your access to, and use of, the Club represents your agreement to these Mobile TOU. IF YOU DO NOT AGREE WITH THESE TERMS, INCLUDING CHANGES THERETO, DO NOT ACCESS OR SUBSCRIBE OR USE THE CLUB.
What's The Simon Mobile Shopper Club®?
The Simon Mobile Shopper Club® is a marketing program that sends its members great deals directly to their mobile phones, via SMS and/or MMS. As a Club member, you will get special retailer deals, insider news, access to on-mall events, ways to enter sweepstakes and instant win games and occasional fashion & style content.
Mobile Messaging Terms
When you provide us with your mobile phone number, you are expressly agreeing that Simon may send you text messages (including SMS and MMS) to that phone number. You also agree to pay the charges to your wireless bill or to have them deducted from your prepaid balance for this service. You acknowledge that you are thirteen years of age or older and you have the consent of the wireless account holder. Simon will send you up to 5 messages per month. If you signed up by texting a signup keyword, you will receive a confirmation text message, and you may need to reply as instructed to complete registration. Message and data rates apply.
Reply STOP to cancel, HELP for help. You agree to receive a final text message confirming your opt-out. You may opt-out at any time by texting the word STOP to shortcode 74666 (SIMON). You agree to receive a final text message confirming your opt-out. For help, send a text message with the keyword HELP to 74666 (SIMON). Texts may be sent through an automatic telephone dialing system. Consent is not required as a condition of purchasing any goods or services. You agree to notify Simon of any changes to your mobile number and update your subscription with Simon to reflect this change.
Your carrier may prohibit or restrict certain mobile features and certain mobile features may be incompatible with your carrier or mobile device. Contact your carrier with questions regarding these issues.
Sign Up for the Mobile Shopper Club
Sign up for the Simon Mobile Shopper Club to receive texts with great deals, events and insider information about your favorite center. To opt in, text SMSC to 74666 (SIMON). You will receive a text from 74666 prompting you to reply with your favorite Simon shopping center name. Once you've identified your preferred Simon shopping center, we will send you a short text with the Simon Mobile Shopper Club terms and conditions. Reply "Y" to accept the terms and conditions and complete the opt-in process. Message & data rates may apply. Expect five (5) text messages per month. Alternatively, you can always sign up for the Simon Mobile Shopper Club® by going to the Mall Insider® page to register your mobile phone number, or by joining the Premium Outlets VIP Shopper Club and registering your mobile phone number as part of that sign up process.
Stop Receiving Promotional Text Messages
To stop receiving promotional text messages from any Simon® Mall or Mills® Mall, simply text STOP to 74666 (SIMON) or any of the other below five (5) opt-out trigger words. We will remove your mobile number from our subscriptions list. It's however important to note that this will not disable your ability to use Simon Malls other SMS response features. It will only remove you from our promotional text messaging subscriptions list (which is called the Mobile Shopper Club®). Message & data rates may apply.
STOP
END
QUIT
CANCEL
UNSUBSCRIBE
Note: None of these opt-out trigger words are case sensitive.
Alternatively, you can opt-out of receiving Simon Mobile Shopper Club® texts by either sending us an email with your mobile phone number to smschelp@simon.com or by physical mail at:
Laura Hale
Online Privacy Coordinator
Simon Property Group
Digital Marketing Group - 10th Floor
225 West Washington Street
Indianapolis, IN 46204 USA
privacy@simon.com
Please allow up to 10 business days from when the email or physical mail request was received to process your removal.
Questions/Comments/Concerns
Please direct all comments, questions or concerns regarding the Simon Mobile Shopper Club® text messaging program to smschelp@simon.com or call our toll-free customer support line at 1-877-435-7850
Help Command
For help at any time, text HELP to 74666 (SIMON). This club is free from Simon®, but message & data rates may apply.
Requirements
To take advantage of the Simon Mobile Shopper Club® text messaging program, you must have a text messaging-enabled mobile device with a text messaging plan.
Carriers Supported
Compatible carriers include: AT&T, Sprint, T-Mobile®, Verizon Wireless, Boost, Cricket, MetroPCS, U.S. Cellular, Virgin Mobile, ACS Wireless, Appalachian Wireless, Bluegrass Cellular, Breakaway Wireless, Cabelvision (Optimum Mobile), Carolina West Wireless, Cellcom, Cellular One of East Central Illinois, Centennial Wireless, Chariton Valley Cellular, Chat Mobility (Hawkeye), Cincinnati Bell Wireless, Coral Wireless, Cox Mobility, Cross/ Sprocket, C-Spire Wireless (formerly Cellsouth), CTC Telecom, DTC Wireless (Advantage Cellular), Duet IP (AKA Max/Benton/Albany), Element Mobile, Epic Touch, GCI Communications, Golden State, Illinois Valley Cellular, Immix (Keystone Wireless/ PC Management), Inland Cellular, iWireless, Leaco, Mobi PCS, Mosaic, MTPCS/ Cellular One (Cellone Nation), Nemont, Nex-Tech Wireless, nTelos, NW Missouri Cellular (Hawkeye), Panhandle Telecommunications, Peoples Wireless, Pioneer, Pine Cellular, Plateau, Revol, Rina - Custer, Rina - All West, Rina - Cambridge Telecom Coop, Rina - Eagle Valley Comm, Rina - Farmers Mutual Telephone Co, Rina - Nucla Nutria Telephone Co, Rina - Silver Star, Rina - Syringa, Rina - UBET, Rina - Manti, Rural Cellular Corporation, SI Wireless, Simmetry, SouthernLINC, SRT, Strata Networks, Thumb Cellular, Union Wireless, United, Viaero Wireless, West Central Wireless.
Simon reserves the right to modify these Mobile TOU by posting new versions on this website as well as the right to provide additional notice of significant changes. Your continued use of the Service following such changes constitutes your acceptance of those changes.