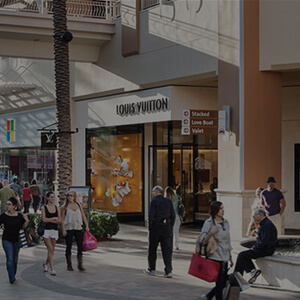 Legal Information & Notices
KIDGITS® TERMS
OF USE
Last Updated: January 13, 2016
This AGREEMENT (this "Agreement") setting forth the terms and conditions of membership in the Simon Kidgits Club® (the "Club") is made between Simon Brand Ventures, LLC and Simon Property Group, L.P., (collectively, "Simon") and you as the parent or legal guardian ("you") of each child you enroll in the Club. Witnesseth:
Benefits of the Club
By becoming a member of the Club, your child will receive email notifications from time to time of special Club activities, events, and programs together with notifications from time to time of certain discounts or offers from Simon and/or its retailers and marketing partners, made available specifically to Club members.
Membership Term & Cancellation
Your membership in the Club will continue to automatically renew each year until either one of the following occurs: (i) You choose to opt-out of the Club at any time; or (ii) The youngest child you register within the Club reaches 16 years of age. Termination or expiration of membership will stop any further notifications and communications from being sent to you, the parent or legal guardian, and end any Club related benefits that were extended to you.
Possible Future Changes or Termination
Simon reserves the right to change the terms and conditions of this Agreement at any time without notice. Simon also reserves the right to terminate, in whole or in part, the Club and to cancel this Agreement at any time upon written notice and in such event shall have no further obligation hereunder.
Use of Your Information
Simon will use your name, telephone number, e-mail address, and other information you provide, including your child's gender and age (but not his/her name or actual date of birth), when you enroll your child in the Club (collectively, "Your Information") for operating and administering the Club. Simon will only use your child's name and actual date of birth (collectively, "Child's Information") for purposes of determining membership term, renewal and opt-out status. Your Information also will be used to communicate with you about Club activities, events, and programs and about discounts or offers made available specifically to Club members, which may be of interest to you, and for such purpose, Simon may share Your Information with our retailers and/or marketing partners. Please advise Simon Guest Services or the mall office in a Simon shopping center at which a Club is located of any change of your telephone number or e-mail address, or do so online within the Club website.
Limitation of Liability
SIMON DOES NOT MAKE ANY WARRANTY, EXPRESS OR IMPLIED, WITH RESPECT TO ANY PRODUCTS OR SERVICES SOLD OR INFORMATION DELIVERED OR PROVIDED TO YOU, INCLUDING ANY WARRANTY OF MERCHANTABILITY OR FITNESS FOR A PARTICULAR PURPOSE. TO THE FULLEST EXTENT PERMISSIBLE PURSUANT TO APPLICABLE LAW: SIMON SHALL NOT, IN ANY EVENT OR UNDER ANY CIRCUMSTANCE, BE LIABLE FOR CONSEQUENTIAL, SPECIAL, INCIDENTAL OR PUNITIVE DAMAGES, AND IN NO EVENT SHALL THE MAXIMUM LIABILITY OF SIMON TO YOU AND/OR ANY THIRD PARTY CLAIMING THROUGH YOU, RELATING TO OR ARISING OUT OF THE OPERATION, ADMINISTRATION, OR TERMINATION OF THE CLUB OR THIS AGREEMENT EXCEED FIVE DOLLARS ($5.00). FURTHER, AND WITH RESPECT TO ANY PRODUCT OR SERVICE PROVIDED OR SOLD TO YOU BY A THIRD-PARTY RETAILER OR MARKETING PARTNER, SIMON SHALL NOT HAVE ANY LIABILITY TO YOU AS A SELLER OF ANY PRODUCTS OR VENDOR SERVICES, INCLUDING, WITHOUT LIMITATION, ANY LIABILITY FOR ANY DEFECTIVE PRODUCTS.
Intellectual Property
All Club and Simon designs, text, images, photographs, illustrations, artwork, graphic material, or other copyrightable elements, the selection and arrangements thereof, and Club and Simon trademarks, service marks, and trade names are the property of Simon Property Group, L.P., and/or its or their subsidiaries, affiliates, assigns, licensors, or other respective owners and are protected, without limitation, pursuant to U.S. and foreign copyright and trademark laws.
Miscellaneous
This Agreement contains the entire understanding and supersedes all prior understanding of the parties hereto relating to the subject matter hereof and cannot be changed or terminated orally. If any provision of this Agreement is found to be illegal or unenforceable, the Agreement will be deemed amended to the extent necessary to make it legal and enforceable and will remain, as modified, in full force and effect. This Agreement and the respective rights and obligations of the parties hereunder shall be governed by and construed in accordance with the laws of the State of Indiana, without regard to its laws of conflicts of law. Nothing shall deprive you of the benefits of your state's consumer protection laws.