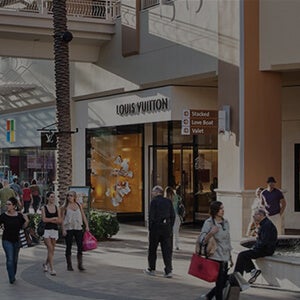 Legal Information & Notices
DIRECTORIES & SCREENS
PRIVACY POLICY
Last Updated: March 9, 2021
This Notice sets out the privacy practices of Simon Property Group, L.P. and its affiliates ("Simon") for their interactive touch-screen directories ("Directories") and digital out-of-home ad panels which include large-format LED screens ("Screens"). The Directories together with the Screens are the "Platform."
The words "user," "you" and "your" mean users of the Directories or Screens, and the words "we," "our" and "us" mean the Simon entity that operates the Directories, Screens and the overall Platform.
This Notice explains the information that we gather about you while you use the Platform, and the ways in which we use and share that information.
Quick Guide to Contents
1. What We Collect
We collect information through the Platform, including personal information about you, if you so choose to provide it. Some information you may provide to us voluntarily, while other information we gather or derive through various means. We will retain that information for so long as you have an account or we have a legal or business purpose for it, unless otherwise stated herein. Your personal information may be collected, processed and stored on servers in the United States and in other countries. The following explains what we collect and how we collect it.
1.1 Information You Voluntarily Provide
You may provide us with information in order to use, or participate in, certain features of the Platform, such as taking a selfie photograph, interacting with an augmented reality ("AR") application that creates an image of some or all parts of your face, or texting yourself a web link to your mobile phone number. Any selfie photograph(s) you take and/or AR images that you create (does not include photograph(s) that are over-written with re-takes) are publicly stored and hosted on a cloud image server indefinitely. We also store privately and securely any mobile phone numbers shared with us in order to maintain a required contact history and opt-in / opt-out status.
Children.

The Platform is not directed to children under the age of 18. We do not knowingly collect personal information from children under the age of 18, nor do we knowingly distribute such information to third parties. If we become aware that we have received personal information from someone under the age of 18, we will take steps to delete such information from our records. If you believe we have personal information from someone under 18, please contact us at  privacy@simon.com.
1.2 Information We Gather
Device Communications, Platform Interactions, and Technical Information.

When you access the Directories, we collect anonymous usage analytics that are aggregated and stored indefinitely. We also collect device health data and status on the underlying computers, software, video and networking equipment that power the screens ("Players") that make up the Platform for troubleshooting and issue response.
Video Analysis.

We collect and store anonymous "metadata" that describes the size and the demographics of the audience that passes by the Directories, uses the Directories, or views the Directories, in each case, via a video sensor mounted within many of our Directories and/or Screens, except within our Canadian locations. We use a trusted 3rd party piece of video analytics software (currently provided by Quividi) that does not store any uniquely identifiable data nor does it record any images or videos. The Quividi algorithm processes the video stream from these video sensors. All data is processed locally on the Directories or Screens in real time and at the individual Player level. The Quividi software collects and estimates the following anonymous data for each detected passer by, user or viewer:
The gender (male or female)
The age (either in age bracket or in absolute value)
The presence of glasses, beard and mustache
The mood (from very unhappy to very happy)
The total dwell time while in the field of view of the video sensor
The total attention time (i.e. the time when a person's face is turned towards the video sensor)
The position and distance from the video sensor
Quividi also estimates the total footfall in front of the video sensor. The Quividi software assesses demographics purely from visual cues. All video processing is performed locally within the Directories in real time so that no image needs to be recorded or transmitted.
The Quividi software relies on face detection and face analysis, not on face recognition. These are two different technologies. Face detection only looks for the presence of a face whereas facial recognition looks for and identifies a particular person. This means that the Quividi software cannot recognize an individual, either in absolute terms (full identity) or in terms of repeated exposures (e.g. recognizing that someone was at a sequence of different locations, or visited the same location twice). The Quividi software can only determine if some anonymous individual is looking at a given interest point, for how long, and estimate their basic demographic characteristics such as gender and age, and mood. This means that this software never produces uniquely identifiable data.
The Quividi software cannot recognize that a person was at a sequence of different locations, or visited the same location twice.  If a person leaves the field of view of the video sensor and comes back, the Quividi software will think that this is a new person as it has no memory of the face it saw previously.   In other words, this software's purpose is merely to count and describe the audience which walks in front of, or uses a Directory, and then to forget about that audience as soon as it has walked out of the field of view of the video sensor.
Quividi's software is privacy protecting and complies with the requirements imposed by the General Data Protection Regulation (GDPR). Under GDPR definitions, Quividi is the "data processor". All the anonymous audience measurement data generated by their software is securely encrypted and uploaded onto Quividi servers, which only authorized Simon employees can access. Simon is the "data controller".
Content Statistics.

We collect which advertisements were displayed, how many times each advertisement was displayed, how long it was displayed, where it was displayed, when it was displayed, and potentially if it was interacted with by a user. We also may share this data with the advertiser, their authorized agency and/or agent(s) and one or more 3rd party digital out-of-home ad networks.
2. How We Use Information
Platform Operation.

We use the information we collect to operate, maintain and improve the Platform and our products and services. These uses include: responding to down units; sending information such as SMS messages; helping us to understand your interests and provide you with better service or content; improving our Platform; preventing fraudulent, unauthorized or illegal activity; providing the products and services you request; as well as developing and improving marketing and advertising for the Platform.
We may create de-identified information records and "aggregate data" reports about how users use the Platform, such as the number of anonymous users and the frequency of use of the Platform, which may be derived from technical information. This information cannot be readily tied back to you or your image. We may use this de-identified information for business purposes, such as to enhance the content of and improve the Platform.
We may use technical data we gather to enable us or a third party to provide you with information about products and services while you are using the Platform.
We may use your mobile phone number for the purposes stated herein, including for mobile SMS/MMS messaging in accordance with our mobile text terms of use (https://www.simon.com/legal/mobile-text-help).
Advertising.

We use analytics services, advertising companies, advertising networks and advertising exchanges to help us analyze how users use and navigate the Platform and to engage in advertising on our behalf and on behalf of our tenants, including ad-exchange based ads. These companies may use data about your visits to the Platform in order to provide advertisements about goods and services that may be of interest to you which are offered by us or by our tenants.
3. How We Share Information
We share your information with others as follows.
Other Users.

If you take a selfie photograph and/or create an AR image and choose to share it with others, your photograph and/or image may be displayed to those requested users to facilitate user interaction within the Platform. We will not reveal your contact information to other users without your permission.
Some of your activity on and through the Platform is public by default. This may include sharing a selfie photograph and/or AR image with a friend or family member. If you choose to provide information using certain public features of the Platform, that information may be governed by the privacy settings of those particular features and may be publicly available. Individuals reading such publicly available information may use or disclose it to other individuals or entities without our control and without your knowledge, and search engines may index that
Promotions.

If we sponsor surveys, sweepstakes, contests, promotions or other solicitations for third parties, we may share the information you provide with those third parties. We may also share such information with third parties that provide marketing and advertising on our behalf, as well as with our retailers.
Our Affiliates.

We may share any and all of the information you have provided or we have collected, purchased, derived, or produced with our subsidiaries and partnerships in which have an ownership interest, including but not limited to the Rue Gilt Groupe, for purposes of providing you with better service or content, or to communicate with you regarding promotions, upcoming events, and other products and services offered by us and/or those affiliates.
Third Party Service Providers.

We may share your information with third party service providers that assist us in operating the Platform, such as a Player CMS provider or a cloud-based image storage service. They are instructed to use the information only to assist us in operating the Platform. We may also share your information with third party service providers for other purposes, such as sharing your feedback with our vendors to improve the Platform.
We may share de-identified data concerning retail consumer behavior with third parties for analytics or marketing purposes.
We may also share with our tenants de-identified segment information, which is information that does not identify you personally, but allows our tenants to know more generally the types of information being requested and the consumers who are using the Platform.
Nevada Residents.

If you are a resident in the state of Nevada, please note that we do not sell your information to third parties for any monetary compensation. Based on the foregoing, we are not subject to Nevada privacy and security laws that governs such sales. Therefore, any request directing us not to sell the information we collect from you is inapplicable, and we will not respond to such requests. If you have any questions about our third-party disclosure practices, please contact us at  privacy@simon.com.
Required By Law or To Protect Interests.

We may disclose your information to: (i) comply with laws, rules, regulations, legal processes and governmental requests; (ii) enforce this Notice, including investigation of potential violations hereof and thereof; (iii) detect, prevent or otherwise address fraud, security or technical issues (such as for fraud protection, credit risk reduction and spam/malware prevention); (iv) respond to user support requests; (v) avoid liability, or to protect our rights or property or the rights or property of anyone else; and/or (vi) protect the rights, property and safety of our companies, partners, contractors, customers, users and the public (such as to report suspected illegal activity to law enforcement).
Corporate Activity.

If we sell assets (or the assets of a division or subsidiary) to another entity or if we are acquired by or merged with another entity, we may share with such entity information about users of the Platform that is related to that part of our business that is sold to or acquired by or merged with the other entity.
4. Information Security
We endeavor to protect the security of the information collected through the Platform and implement generally accepted standards of information technology security designed to protect information from loss, misuse and unauthorized access, disclosure, alteration or destruction. It is not possible, however, to guarantee the security or integrity of information disclosed online due to, among other things, technological limitations and the fact that no data accessible through or transmitted via the Internet is completely secure. This Platform involves processing of data by third parties, such as data storage, data analytics, advertising statistics, video analysis, content management software ("CMS") and Players. Those parties with which we contract are required to maintain reasonable measures designed to safeguard the security of the data they process; however, we do not otherwise have control over and are not responsible for their handling of such data.
5. Non-U.S. Residents
This section of the Notice is solely applicable to Non-U.S. Residents.
Residents of other jurisdictions outside the U.S., such as the European Union, may have other rights. While you may be able use the Platform, we make no assurances or representations of any kind that the Platform is suitable for use in the jurisdiction in which you reside.
By accessing the Platform, you consent to the processing of your personal information as provided in this Notice. You may withdraw that consent by submitting a request via our online privacy & data portal (https://click.simon.com/privacy-portal). You are required to provide certain personal information in order to take a selfie photography and/or create an AR image or send a piece of content via SMS. Your failure to provide such information may preclude you from using these features.
If at any point you believe the personal information we process about you is incorrect, you may access your account and modify it there, or otherwise request to see the information and to have it corrected or deleted by contacting us via our online privacy & data portal (https://click.simon.com/privacy-portal). If you wish to object to or raise a complaint on how we have handled your personal information, you may contact our Data Protection Officer who will investigate the matter. You may also be able to have your personal information transferred back to you by submitting a request to us via online privacy & data portal (https://click.simon.com/privacy-portal).
If you are not satisfied with our response or believe we are processing your personal information not in accordance with law, you may complain to the data protection authority in your jurisdiction.
The data controller for personal information collected pursuant to this Notice is Simon Property Group, L.P. Our Data Protection Officer (DPO) is Patrick M. Flanagan and you may contact him at privacy@simon.com.
6. Changes to this Privacy Notice
We may amend this Notice from time to time. All versions of the Notice are dated with the effective date of that version of the Notice (i.e., the date on which the applicable version of the Notice was posted to the Platform). Our use of information we learn about you will be governed by the most recent Notice in effect. Your use of the Platform signifies your assent to the most recent Notice in effect.