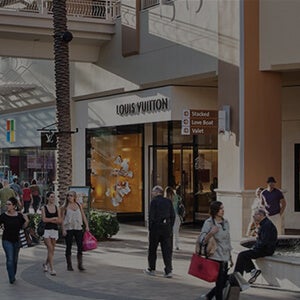 Legal Information & Notices
DIGITAL ASSETS
TERMS OF USE
Last Updated: February 26, 2020
These Digital Assets Terms of Use ("Agreement") govern your access to and use of the Simon Digital Asset Management ("DAM") website which features Simon Property Group, L.P. or its affiliates or subsidiaries (collectively, "Simon") owned and/or licensed photographs, videos, logos and/or trademarks.
The words "user," "you" and "your" mean Authorized Users (as defined below) of the DAM, and the words "we," "our" and "us" mean the Simon entity that operates the DAM.
Please read this Agreement carefully before accessing or using the DAM. This Agreement also includes our Privacy Notice, which is incorporated herein by reference. This Agreement constitutes a valid and binding legal agreement between you and Simon. You may not access or use the DAM if you are not at least 13 years old. If you are under 18 or not of legal age to form a binding contract in your jurisdiction of residence, you must have you parent or legal guardian's permission to access or use the DAM. BY ACCESSING OR USING THE DAM, YOU ACCEPT, WITHOUT LIMITATION OR QUALIFICATION, THE TERMS OF THIS AGREEMENT, INCLUDING THE PRIVACY NOTICE, AND YOU REPRESENT AND WARRANT THAT YOU HAVE THE RIGHT, AUTHORITY, AND CAPACITY TO ENTER INTO THIS AGREEMENT. If you are ACCESSING OR USING THE DAM on behalf of an authorized agency or contractor of Simon ("Agency"), you WARRANT AND REPRESENT THAT YOU HAVE THE AUTHORITY TO AND are hereby binding the Agency to the terms of this agreement on behalf of the agency.
We reserve the right to update this Agreement from time-to-time. Updates will be posted within the DAM. Any updates to this Agreement will supersede and replace the previous Agreement effective immediately upon posting. It is your responsibility to periodically review this Agreement for updates. If we update this Agreement, we may, but are not required to, notify you by e-mail at the last e-mail address you provided to us (if any). You are responsible for providing us with your most current e-mail address. Your use of our DAM following such update shall indicate your agreement to be bound by the terms and conditions of this Agreement as updated. IF YOU DO NOT ACCEPT AND AGREE TO ALL OF THE PROVISIONS OF THIS AGREEMENT AND THE PRIVACY NOTICE AS THEY MAY BE UPDATED FROM TIME-TO-TIME, DO NOT ACCESS OR USE THE DAM OR ANY MEDIA OR RESOURCES FOUND ON THE DAM.
The DAM and all of its contents are for use only by Simon employees and Agencies authorized by the Simon Marketing Department ("Authorized Users"). If you are not an Authorized User, then no rights are granted to you to use the DAM or any photographs, videos, logos and/or trademarks displayed or made available on the DAM without obtaining the prior written consent of the Simon Marketing Department. If you are an Authorized User, then you are granted a limited, non-exclusive, non-transferable, royalty-free license to use the Simon photographs, videos, logos and/or trademarks, if available, (the "Licensed Materials") solely for editorial and cross-marketing purposes for the benefit of and as directed by Simon (and not for the benefit of any other entity) ("Purpose") following the Terms of Use of Licensed Materials below. Your license to use or display the Licensed Materials pursuant to this Agreement automatically terminates when your employment or Agency relationship with Simon terminates or the Purpose of your use of the Licensed Materials ends as directed by Simon, whichever is sooner. Simon may at any time, in its sole discretion, immediately terminate your license to use the Licensed Materials, with or without cause. If Simon exercises this right or your limited license under this Agreement otherwise terminates, you will immediately cease using the Licensed Materials.
TERMS OF USE OF LICENSED MATERIALS
Licensed Materials are supplied only for editorial or cross-marketing usage specifically approved in advance by the Simon Marketing Department. Each depiction of a Simon Shopping Center in any medium shall include the Simon Shopping Center's full name.
Each of the Licensed Materials must be used in full. Licensed Materials may not be cropped, altered, manipulated, added to, or deformed or any part deleted without the written consent of the Simon Marketing Department.
Simon shall not be liable for (and you hereby indemnify Simon against) any loss or damage suffered by the user or by any third party arising from your use or misuse or reproduction of any Licensed Materials or their content and caption.
User shall not use any Licensed Materials in any way, or in connection with any material, which is unlawful, fraudulent, libelous, defamatory, obscene, pornographic, profane, threatening, abusive, hateful, offensive or otherwise objectionable or unreasonable or infringing upon any laws or regulations or intellectual property rights or proprietary rights or confidentiality obligations and you shall indemnify and defend Simon against any claims, damages, proceedings, loss or costs arising from such use. User shall not use the Licensed Materials in any way that could be construed as being adverse or derogatory to the image of Simon or any of its merchants or the subjects featured in the photographs or videos.
Except as set forth above, use of the Licensed Materials does not include a license to any persons, places, property, trademarks, or subject matter depicted in any photographs or videos, which may be subject to copyrights, trademarks, rights of publicity, moral rights, property rights or other rights belonging to third persons. Simon makes no warranty or representation of non-infringement regarding the Licensed Materials.
TRADEMARKS
"Simon", "Simon Malls", "Simon Mills", "Simon Premium Outlets", "Premium Outlets", "Premium Outlet Center" and "Premium Outlet Shopping" are registered trademarks of Simon Property Group, L.P. Except for any limited license to use the Licensed Materials granted in this Agreement, you may not use any of Simon trademarks (the "Marks") for any reason without Simon prior written permission.