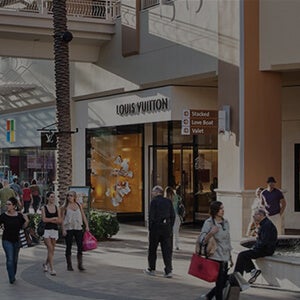 Legal Information & Notices
COOKIE
POLICY
Last Updated: February 3, 2022
The following supplements the Terms of Use and Privacy Policy and explains the use of cookies and related technologies on the websites ("Sites") operated by Simon Property Group, L.P. and its affiliates ("Simon"), including the Sites at simon.com, premiumoutlets.com, premiumoutlets.ca, retailersupport.simon.com, helpme.simon.com, business.simon.com, investors.simon.com, careers.simon.com, said.simon.com, dashboard.simon.com, maintenance.simon.com, traveltrade.simon.com, exit.simon.com, syf.org, simon-tourism.force.com, simonmuse.com, simonventures.co and simon.travel (including all of its subdomains). The Simon entity that operates a Site is identified at that Site. The words "user," "you" and "your" mean users of the Site, and the words "we," "our" and "us" mean the Simon entity that operates the Site.
Cookies Used
The Sites employ browser-based, HTTP and/or HTTPS cookies, which are small text files placed on your computer's hard drive or mobile device's onboard storage and subsequently read by the domain owner that placed them as you visit a website, as well as web beacons (also known as pixel tags), which are electronic images embedded into a webpage, and HTML5 storage which allows data to be stored locally within the browser, in lieu of cookies. Cookies are used for a number of purposes, such as authentication, providing security, maintaining your preferences, advertising, website improvement and analytics. We may also engage third party vendors to use these technologies on our behalf.
We and/or our third party vendors utilize session cookies, which expire typically at the end of your visit to our Sites, and persistent cookies, which are cookies that remain within your computer or mobile device over a period of time. In addition to our creating and placing a cookie on your computer or mobile device, we have arrangements with third party vendors which may also create and place cookies on your computer or mobile device as you visit the Sites. These third parties collect and store information to provide services to us, will change from time to time, and may include Alphonso, AppNexus, Attentive, Clarity by Microsoft, ClickMeter, DoubleClick, Eyeota, Facebook, Google, IgniteOne, Intrado, LinkedIn, Mappedin, OneTrust, Pingdom, Pinterest, Placed, Qualtrics, Quantcast, Rackspace, Sizmek, Sojern, SplashThat, Strikingly, The Trade Desk, Yahoo, YouTube and Zeta Global.
The first time you visit the Sites, we assign you a unique ID, which is stored in the cookie file on your computer or mobile device. This ID is used to identify you as you navigate the Sites, and when you return to the Sites after having visited elsewhere through the Internet. We collect and retain information regarding your visits to and navigation through the Sites, such as the webpages visited and the dates, times and duration of your visits.
Disabling Cookies
You may choose not to accept cookies through a setting on most browsers (which can also be set to notify you each time a cookie is set). If you choose to refuse cookies, or if you delete cookies, you may not be able to use all of the features of the Sites.
Collection and Use of Information from Cookies
Sites Improvement and Analytics
To help us improve and enhance the Sites, we use cookies and web beacons for record keeping, to track your movements when you visit the Sites and to help us and our authorized third party analytics vendors to understand how the Sites are utilized. We may use this information in aggregate form or, alternatively, we may keep the information in an individual profile.
Security and Fraud Detection
We and/or the third party vendors we engage may use the information generated from cookies in a way for that information to be linked with information to authenticate you for security and fraud detection purposes.
Preferences
We use cookies to maintain your preferences on the Sites, such as to keep you logged into your account or to save various states and decisions you make while browsing the Sites.
Compliance with Terms of Use
We use IP addresses, MAC addresses and other computer or device identifying technologies to identify a user when we feel it is necessary to enforce compliance with our Terms of Use or to protect the Sites, our customers or other individuals.
Marketing and Advertising
We use cookies and other technologies to identify that your web browser or mobile device has accessed areas of the Sites and may associate that information with your account, if you have one. We and/or our affiliates and/or the third party vendors we engage may use the information you provide and that is generated from cookies and other technologies in order to serve advertisements to you on our or our affiliates behalf and for our retailers, such as more relevant, interest-based advertising.
Sharing Information from Cookies
We may share information collected from cookies and other technologies with third parties that provide services on our behalf. We may share such information with social media outlets to which you subscribe. We may share such information with third parties that provide marketing and advertising for us and with our retailers. We may also share such information with our affiliates, as outlined in our Privacy Policy.
Insight About Cookies
Simon also participates in a program administered by OneTrust, LLC ("OneTrust") that enables users to see if cookies are placed on the Sites by Simon or third party vendors, and a means to opt-out of data collection through those cookies as permitted by the vendor. To submit any data or privacy request, please visit our global online data & privacy portal. Simon offers this as a benefit to users and believes the information and program provided by OneTrust is accurate, but Simon does not assume any responsibility or liability for OneTrust's program. You may learn more about OneTrust here.