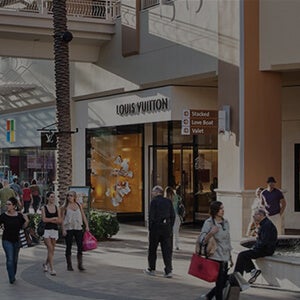 Legal Information & Notices
CODE
OF CONDUCT
Last Updated: April 30, 2020
Thank you for choosing a Simon shopper center as your destination for shopping, great food, and entertainment. It is our desire to provide you with an enjoyable and delightful shopping experience. We ask all of our guests to conduct themselves in a respectful way in accordance with the code of conduct and all laws and local ordinances.
Wear appropriate clothing. Hoodies are acceptable.
Disruptive behavior is prohibited.
No weapons.
Possession of open alcoholic beverages, except in designated areas, is prohibited.
No solicitation.
No pets (except service animals).
Engaging in non-commercial expressive activity, not sponsored by the center, is prohibited.
Smoking, except in designated areas, is prohibited.
No loitering.
No photographs or video recordings of any kind for commercial use. Video is acceptable for non-commercial and non-disruptive purposes.
Use of transmitters, radar, lasers, beacons, cellular triangulation, GPS, Wi-Fi, Bluetooth, magnetic or barometric technologies, or geographic information systems of any kind to capture geographic location or spatial data for commercial use is prohibited.
For our shoppers that are visiting one of our outdoor air Premium Outlets® centers: Pets on leashes are allowed in these types of outdoor outlet centers, so please disregard #6 above.

Overall:

All Simon shopping centers expressly retain the right to revise or modify this code of conduct as necessary. Any exceptions to this code of conduct will be determined by local center management in its sole discretion.