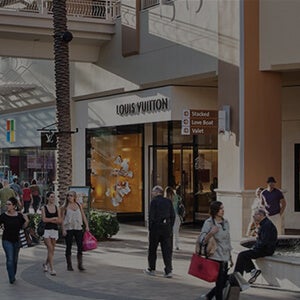 Legal Information & Notices
API TERMS
OF USE
Last Updated: September 6, 2013
This API Terms of Use (the "License") between you and Simon Property Group, L.P. and its affiliates and subsidiaries (collectively "Simon ") governs your use of the Simon application programming interfaces ("APIs") and content and information about Simon, its retailers, promotions and other related information ("Content") made available and provided by Simon, which you may use in connection with the online services you provide (the "Service"), which APIs would allow users to use and access such Content about Simon and its retailers. Simon is willing to license the use of the APIs and Content to you, subject to and in accordance with the terms and conditions of this License.
You must read and accept these Terms of Use in order to access and use the Content. By accessing and using the APIs, you are consenting to be bound by this License. If you are agreeing to this License on behalf of a business, you represent and warrant that you have authority to bind that business to this License, and your agreement to this License will be treated as the agreement of the business. In that event, "you" and "your" refer herein to that business. If you or your employer have entered into a separate written agreement with Simon governing your use of content other than the Content, then the terms and conditions of that separate agreement will govern your use of that content, and the terms hereof will govern the use of Content and APIs. This License is not meant to supersede any other agreement relating to use of content. You consent to the collection and use of your Registration Data and certain other information in accordance with Simon's Privacy Policy located at https://www.simon.com/legal/privacy. IF YOU DO NOT AGREE WITH THIS LICENSE OR THE PRIVACY POLICY, INCLUDING CHANGES THERETO, OR ANY GUIDELINES OR RULES POSTED ON SIMON'S WEBSITE (INCLUDING, WITHOUT LIMITATION, SUCH WEBSITE'S TERMS OF USE), THEN DO NOT USE THE WEBSITE OR APIs.
Because the web is an evolving medium, Simon may need to change this License, and the Privacy Policy from time to time, in which case Simon will post the revised License and/or Privacy Policy on the website located at https://www.simon.com/ and update the "Last Updated" date to reflect the date of the changes. You agree that your continued use of the APIs and/or Content constitutes an acceptance of the modified terms.
Content License
Subject to your continuous compliance with the terms and conditions of this License, including the Content Use Restrictions (as described below), Simon grants you a limited, nonexclusive, revocable license (i) to use the APIs, and to use, reproduce, distribute, transmit, publicly display and publicly perform the Content, solely on and through the Service, and (ii) modify the Content in order to format it and display it on the Service.
Content Delivery
Simon will make the Content available to you electronically via the APIs.
Attribution
You agree not to use the Simon name (or any variation thereof) in the hostname of your application. You shall place the following notice prominently on your application: "This product uses the Simon Property Group APIs but is not endorsed or certified by Simon Property Group." You may not use the Simon trademarks, service marks and/or trade names ("Simon Marks") and/or any trademark, service mark or trade name of any retailer specific written permission.
Ownership
The APIs may be protected by copyrights, trademarks, service marks, international treaties, and/or other proprietary rights and laws of the U.S. and other countries. You expressly acknowledge that Simon and its users own all worldwide right, title and interest in and to the Content, including all worldwide intellectual property rights therein. Any and all rights not specifically granted herein to you are reserved by Simon. As between you and Simon, any goodwill arising out of the use of the APIs or Content shall inure to the benefit of Simon. You agree to abide by all applicable proprietary rights laws and other laws, as well as any additional copyright notices or restrictions contained in these terms. Without limiting anything set out above, this License grants you no right, title, or interest in any intellectual property owned or licensed by Simon, including (but not limited to) the APIs and Simon Marks.
Support
Simon may, in its sole discretion, make available limited email, web and/or phone-based support services for the APIs to assist in troubleshooting and answering questions of a general nature regarding the APIs. You are responsible for providing all support and/or technical assistance regarding the use of your Service (including any issues related to the Content and the APIs). Simon will not provide support and/or technical assistance directly to your end users.
Intellectual Property
Simon provides information to help copyright holders manage their intellectual property online, but cannot determine whether materials are being used legally or not without their input. Simon responds to notices of alleged copyright infringement and terminates accounts of repeat infringers according to the process set out in the U.S. Digital Millennium Copyright Act. If you or your users of the Service or a third party believe in good faith that someone is violating its copyright rights, Simon should be notified. You can find information about submitting notices, and the Simon DMCA policy about responding to notices at https://www.simon.com/legal. You also agree to provide DMCA- compliant take down information as part of your Service.
Restrictions
Your license to use the Content as provided herein is expressly contingent upon your compliance at all times with the following terms and conditions ("Content Use Restrictions"):
(i) No Modification
Except for the purpose of exercising the rights granted by Simon herein, you may not edit, modify or revise the Content in any manner whatsoever without first obtaining Simon's prior written consent thereto. You may not delete or in any manner alter (a) any copyright, trademark, and other proprietary rights notices, (b) content post start dates/times, content start dates/times and/or content end dates/times, or (c) the identification of the user that authored or provided the Content, appearing on the Content as delivered to you. You must reproduce all such notices and include the proper attribution of such Content to the appropriate user on all copies you make of the Content. You may not comingle the Content with third party databases.
(ii) No Redistribution
Unless expressly authorized by Simon, you may not distribute, sublicense, lease, rent or re-syndicate the Content or the APIs on a stand-alone basis, or display or perform the Content anywhere except on your Service. You may not authorize any third parties to take any action that would violate these Content Use Restrictions.
(iii) No Conflicting Uses
You may not use the Content or APIs to replicate, frame or mirror any Simon service. Except with the prior written consent of Simon in each instance, you may not engage, directly or indirectly, in any business activity, if such business activity conflicts with, or places you in a conflicting position to that of Simon or any Simon service, or is specifically intended to purposefully divert and/or drive audience traffic away from any Simon service. Except as expressly authorized herein, you may not develop or instruct any third party to develop a web site that reasonably may be deemed to be competitive with any Simon service (for instance by duplicating Content or featuring and displaying portions of Content) unless Simon provides written consent to you prior to the undertaking of the development and launch of such web site.
(iv) Content Use
You will not use the Content or APIs to:
promote sexually explicit, lewd and/or pornographic materials, or depictions of violent or sexual acts;
promote violence, hate, discrimination based on race, sex, religion, nationality, disability, sexual orientation or age;
libel, defame, knowingly false or misrepresent another person;
harass, threaten, abuse or insult end users or any other person;
facilitate the violation of any applicable law, regulation or governmental policy; or promote illegal activities;
infringe upon the intellectual property rights of any third party, including the copyrights, trademarks, trade names, trade secrets or patents of such third party;
offer or disseminates any fraudulent goods, services, schemes or promotions, including any make- money-fast schemes, chain letters, or multi-level marketing or pyramid schemes;
violate the privacy, publicity, moral or any other right of any third party; or
harm or seek to harm, disable or disrupt any Simon service or any end user's or other third party's systems and networks, including any transmissions which may damage, interfere with, surreptitiously intercept, or expropriate any system, program, data or personal information.
(v) User Data
You may only use the Content and APIs and any data resulting or provided therefrom for internal purposes and, unless expressly authorized herein, you may not publicly release or disclose any data or usage statistics or other information (in the aggregate or otherwise) regarding the Content. You agree to and will make available to Simon any data, usage statistics or other information (in the aggregate) regarding the access and use of the Content.
(vi) No Interference
You will not attempt to interfere with or disrupt the APIs or attempt to gain access to any systems or networks that connect thereto (except as required to access and use the Content). You may not use or access the Content or APIs for purposes of monitoring its availability, performance or function, or the availability, performance or function of any Simon service, or for any other benchmarking or competitive purposes. You may not (or attempt to) interfere, disrupt or disable any features or functionality that is embedded or included with the Content or APIs.
(vii) API and Content Updates
You agree to use commercially reasonable best efforts to maintain and use the most current Content available with your Service and to remove or update such Content within 24 hours of your last update. If you implement any form of asynchronous content caching, you agree not to archive any Content within your system(s) for more than 24 hours at a time.
API Call Capping: You agree to limit your requests to no more than 120 requests per minute with a daily (24 hour) total cap of requests of 125,000 and shall not exceed such numbers of requests by more than 20% in any 24 hour period. Requests in excess of the foregoing may be delayed and/or capped to prevent abuse and system performance degradation.
Changes To The APIs: Simon reserves the right to change any part of any APIs at any time without notice, but will try to limit change and communicate changes to you when reasonably possible. Changes may result in mandatory upgrades to the version of any APIs being used from time to time, as Simon's intent is to support only X+1 versions of any APIs at any given time.
(viii) Compliance
You agree to comply with all laws, rules, regulations, statutes, ordinances and best practices that are applicable to your use of the APIs and the Content. You agree that Simon may monitor your use of the APIs and Content for the purpose of ensuring compliance, quality, and improving Simon's products and services. You may not interfere with such monitoring or in any way attempt to conceal your activities hereunder.
(ix) Representations.
You represent and warrant that you have the necessary power and authority to enter into this License and to perform the obligations hereunder and to grant all of the rights granted under this License.
Termination
Simon may immediately suspend access to the Content and/or terminate this License or your access at any time, for any reason or no reason, with or without advance notice to you depending on the situation. Simon will not be liable for any costs, expenses, or damages that may result, directly or indirectly, from any such suspension or termination of this License. Upon termination of this License, you agree to cease using the Content and will make unavailable and remove all Content and all copies and portions thereof, in all forms and types of media, from your Service. All terms and conditions which, by their nature, are intended to survive the termination of this License will so survive.
Disclaimer
Some APIs may be experimental and not tested. Simon does not represent or warrant that any APIs are free of inaccuracies, errors, bugs, or interruptions, or are reliable, accurate, complete, or otherwise valid.
THE CONTENT AND API ARE PROVIDED "AS IS" "AS AVAILABLE" WITHOUT ANY WARRANTY OR CONDITION OF ANY KIND. SIMON DISCLAIMS ALL WARRANTIES, EXPRESS OR IMPLIED, INCLUDING IMPLIED WARRANTIES OF MERCHANTABILITY, FITNESS FOR A PARTICULAR PURPOSE AND NON-INFRINGEMENT, AND ANY WARRANTIES OR CONDITIONS ARISING OUT OF COURSE OF DEALING OR USAGE OF TRADE. Simon is not responsible or liable (and makes no representation or warranty) for the accuracy, content, completeness, legality, reliability, or availability of the Content or APIs. Your use of any APIs is at your own discretion and risk, and you will be solely responsible for any damage that results from the use of any APIs including, but not limited to, any damage to your computer system or loss of data.
Indemnification and Release
You agree to indemnify, defend and hold Simon, and its officers, agents, licensors, co-branders or other partners, and employees harmless from any and all claims, damages, liabilities, actions, judgments, costs and expenses (including reasonable attorneys' fees) brought by a third party arising out of or in connection with (i) your unauthorized use of the Content or APIs; or (ii) your breach or alleged breach of any of your obligations or representations under this License.
To the maximum extent permitted by applicable law, you hereby release and waive all claims against Simon, and its officers, agents, licensors, co-branders or other partners, and employees from any and all liability for claims, damages (actual and/or consequential), costs and expenses (including litigation costs and attorneys' fees) of every kind and nature, arising from or in any way related to your use of any APIs. If you are a California resident, you waive your rights under California Civil Code 1542, which states, "A general release does not extend to claims which the creditor does not know or suspect to exist in his favor at the time of executing the release, which if known by him must have materially affected his settlement with the debtor." You understand that any fact relating to any matter covered by this release may be found to be other than now believed to be true and you accept and assume the risk of such possible differences in fact. In addition, you expressly waive and relinquish any and all rights and benefits which you may have under any other state or federal statute or common law principle of similar effect, to the fullest extent permitted by law.
Limitation of Liability
IN NO EVENT WILL SIMON BE LIABLE FOR ANY DIRECT, INDIRECT, CONSEQUENTIAL, INCIDENTAL, OR SPECIAL DAMAGES WHATSOEVER (INCLUDING LOSS OF PROFITS, BUSINESS INTERRUPTION, OR USE) ARISING OUT OF THE USE OF OR INABILITY TO USE THE APIS OR CONTENT, EVEN IF IT HAS BEEN ADVISED OF THE POSSIBILITY OF SUCH DAMAGES.
General
The parties to this License are independent contractors and this License will not establish any relationship of partnership, joint venture, employment, franchise, or agency between the parties. The failure by either party to enforce any provision of this License will not constitute a waiver of future enforcement of that or any other provision. Any waiver, modification or amendment of any provision of this License will be effective only if in writing and signed by the parties hereto. The waiver of any breach of any provision of this License will not constitute a waiver of any subsequent breach of the same other provisions hereof.
If any provision of this License is found by a court of competent jurisdiction to be invalid, the parties nevertheless agree that the court should endeavor to give effect to the parties' intentions as reflected in the provision and the other provisions of such documents remain in full force and effect.
This License constitutes the complete and exclusive understanding and agreement of the parties with respect to the subject matter hereof and supersedes all prior understandings and agreements, whether written or oral, with respect to the subject matter hereof.
This License is governed by the internal substantive laws of the State of Indiana, without regard to its conflict of law principles. Jurisdiction for any claims arising under this License shall lie exclusively with the state or federal courts in Indianapolis, IN. To the fullest extent permitted by applicable law, no claim under this License may be joined to any other claim, including any legal proceeding involving any other current or former user of the APIs or Content, and no class action proceedings will be permitted.
You may not assign this License, in whole or in part, by operation of law or otherwise, without Simon's express prior written consent. Any attempt to assign this License, without such consent, will be null and of no effect. Subject to the foregoing, this License will bind and inure to the benefit of each party's successors and permitted assigns.