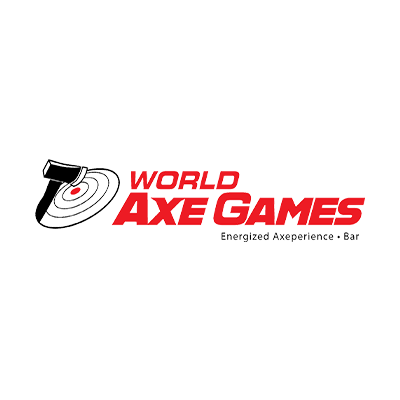 WORLD AXE GAMES
---
World Axe Games offers an Energized Axeperience™ in custom designed stadium sport lanes with proprietary digital gaming software and axe coaches that ensure everyone including newbies have a blast while the seasoned axe-perts can test their nerves with our $killz™ game challenges to win cash and cool merch.

And what goes better with stadium sports (or power shopping for that matter) than a refreshing alcoholic beverage or the latest non-alcoholic sparkling seltzers?

Enjoy cold beer, mimosas, wine and canned cocktails with a quick solo game or group play or grab a customized axe from our massive COME-AND-THROW-IT collection wall and get a fun AXE-TION SHOT pic to share.

Conveniently located in the Food Court, World Axe Games is perfect for date nights, guys/girls nights out, birthday and bachelor/ette parties.

And ramp up your corporate sales and planning meetings or host your company holiday parties with venue-wide private bookings and your give your co-workers some axe-citement while creating awesome team connections. While golf is top for many, it's time to kick the fun up a notch by hurling a shiny metal object through the air and World Axe Games is an axe-perience like no other.

Also more ways to enjoy – catch a movie at Northeast Mall 18 and XD and bring your ticket stub over from that day for a free drink with any game purchase.

We can't wait to see you!