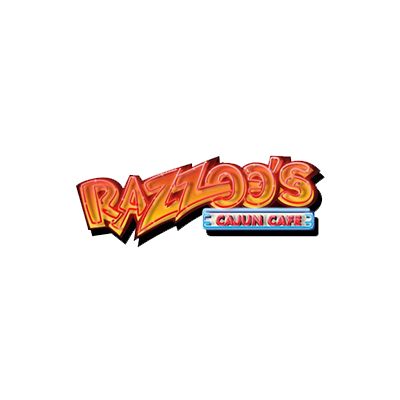 RAZZOO'S CAJUN CAFE
---
At Razzoo's we try not to take ourselves too seriously. What we do take seriously is our food and our service. To us, nothing is more fun than treating our guests to great food and a great time in one of our restaurants. That's why we're here.

Our food is authentic, it's made from scratch every day in each restaurant and it's darn good. Some of it sounds a little weird, like Rat Toes (really, they aren't) or the Grilled Gator Tail (really, it is). Some of it is hard to pronounce, like the Shrimp Piquant or Chicken Tchoupitoulas – feel free to point when you order (that happens a lot).

We've been at this for over 27 years and we've made a lot of friends along the way. We'd like to think that didn't happen by accident. So check out our menu, find the nearest location and hop in the car. We'll be at the door when you get here.