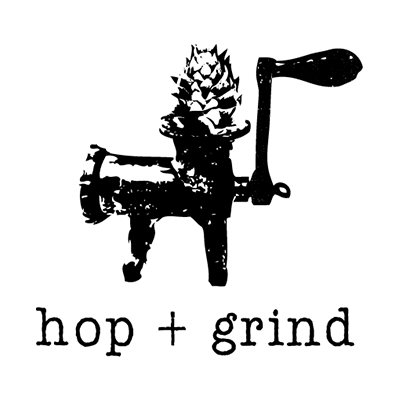 HOP + GRIND
---
The BURGER + BEER REVOLUTION starts at hop + grind. We CHALLENGE EVERYTHING, because EVERYTHING MATTERS.

Our food is SCRATCH MADE, in our kitchen every step, method, and technique has been rethought. We butcher and GRIND every pound of meat...peel, slice, and chop every cup of vegetables...and we reduce and stir every ounce of sauce. How grandma used to do it, so that's how we do it. This is where the NEW BREED OF BUTCHERED BURGER is made.

We pour only the limited, niche, and fresh CRAFT BEER we drink. Our lines are dripping with liquid gold from the dedicated and artful folks of NEW ENGLAND CRAFT BREWERIES. Everything is better when we work together, so we COLLABORATE with these brewers on limited series that work equally great washing down a craft burger or a cheers to the new good old days.

Our Captain, Chef Bobby Marcotte of The Tuckaway Tavern & Butchery in Raymond, NH, Food Network's Diners Drive-Ins and Dives, and Guys Grocery Games Triple D All-Star Tournament Champion is the inspiration and driving force behind these GAME CHANGING BUTCHERED BURGERS + LOCAL CRAFT BEER.

So come EMBRACE THE PAST and CHASE THE FUTURE with us… Fall 2018.