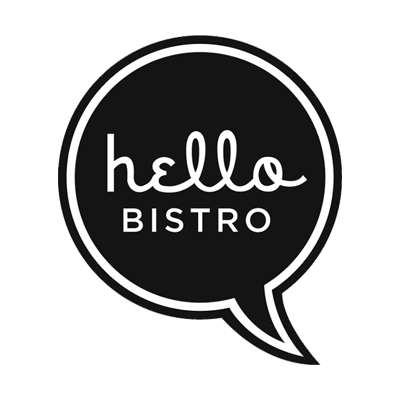 HELLO BISTRO
---
Salads. Burgers. Together.

Two delicious eats unified under one roof. Meat eaters, vegetarians, Capricorns, good drivers, doomsday preppers...everyone. Together. The way it should be.

That pretty much sums it up. Well, it kinda sorta does. Yes, we have a ginormous salad bar available for you to create your masterpiece. Want a hot, juicy burger fresh off the grill? No problem! We've got that, too with a side of fresh-cut fries that'll blow your mind.

But we don't stop where the burger meets the bun. Typical overachievers, we're serving up grilled sam'iches, homemade soup, and tasty beverages to wet your whistle. So come on in. Say Hello. Eat up. Sit for a spell. Repeat tomorrow.