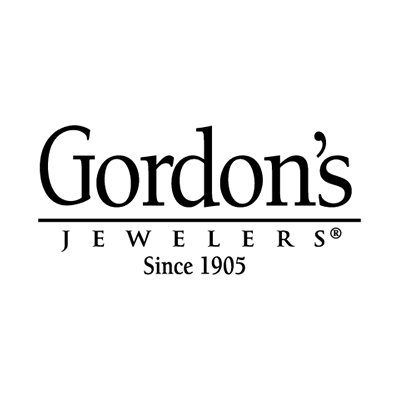 GORDON'S JEWELERS
---
The Gordon's Jewelers Story
In 1905 Gordon's opened as the first general mercantile store in Houston, Texas, and watches and jewelry were only a small portion of the store's inventory. Today, Gordon's has grown to approximately 300 stores in 35 states and Puerto Rico. As the chain expanded, the business earned the reputation of being a dominant jeweler by catering to local fashion styles and trends within each individual market.

Celebrating Relationships Since 1905
Careful attention to customer preferences has made Gordon's Jewelers a well-known brand, continuing the legacy of quality, value and customer service established over 100 years ago. From engagement rings to fashionable fine jewelry in classic to contemporary styles, Gordon's Jewelers offers customers the perfect jewelry and gift items for all occasions. Gordon's goal is to make each and every customer's shopping experience fun and relaxing. Whether shopping alone or as a couple, we want you to feel comfortable as our jewelry advisors answer all your product and service questions. Gordon's also welcomes the opportunity to share diamond information that will help you in making comparisons when choosing the diamond of your dreams.

So, if you're considering where to buy a diamond, consider building a long-term relationship with a jeweler you trust: Gordon's Jewelers.