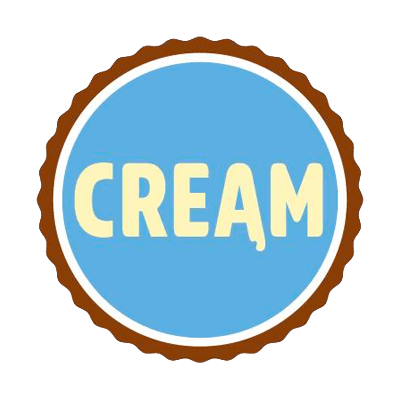 CREAM
---
Sharing the deliciousness (what we call ice cream sandwiches) with local communities was our goal when we opened our first CREAM store. We wanted families who did not have the time or could not afford to make these at home to be able to enjoy an ice cream sandwich. We loved them so much, and we knew others would too. Who doesn't love mom's fresh baked cookies paired with thick and creamy ice cream?

In 2010, Jimmy and Gus Shamieh led the Shamieh family in opening the first location in Berkeley, California. Working the store from open to close, the Shamieh family started serving happiness one ice cream sandwich at a time.

We started with cookie ice cream sandwiches, but we soon ventured into other vehicles of happiness. This led us to develop ice cream sandwiches using brownies, do'sants, and fresh off the griddle waffles. Happiness is now served whichever way you like.