Markland Plaza, located adjacent to the Markland Mall on the south end of the property, is home to popular stores such as Best Buy, Bed Bath & Beyond and Pier One Imports.  Markland Plaza is also the location of the one Radio Shack in the Kokomo/Howard County area.
// READ MORE
Mall Office:

(765) 454-6940
Shopping Line:

(765) 452-5651
Mall Security:

(765) 210-7809
BACK TO TOP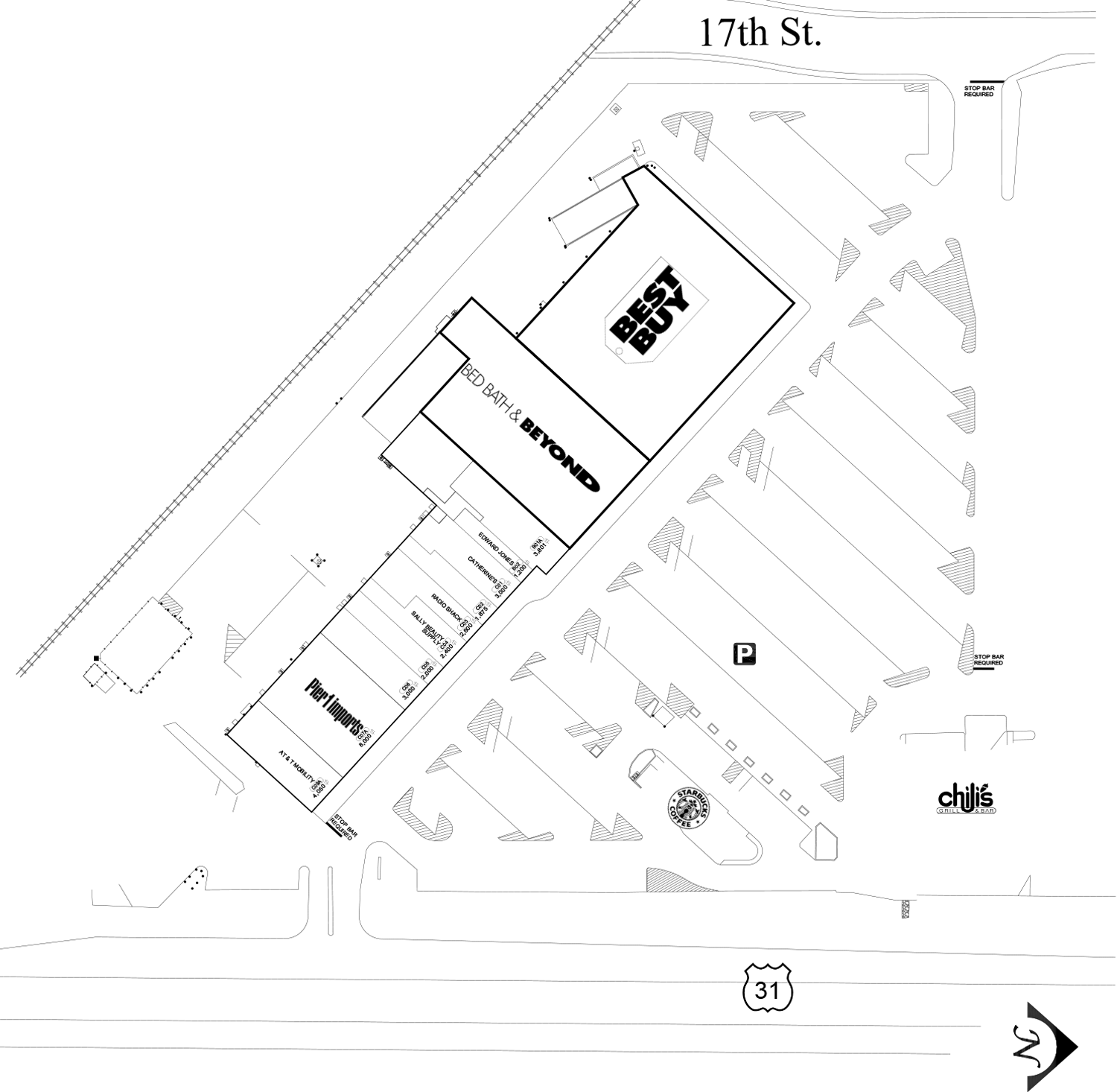 Offering classic career and casual clothing for plus-size women at moderate prices. The business fills a much-needed niche by recognizing the fashion needs of women who wear sizes 16W to 26W and 28W to 34W, a size range...

See all things: Catherine's • Women's Fashions
Try something new and Live a Little. Life is full of routines, and Chili's is the perfect place to come in and break out of them for a while. Since 1975 we've been serving up a good time, every time, with exciting and...

See all things: Chili's • Restaurants (order via wait staff)
If it's interesting, if it's impressive, if it's colorful and cute and one-of-a-kind - then odds are it's probably from Pier 1 Imports. After all, Pier 1 has been the place for unique finds for over 40 years! Our...

See all things: Pier 1 Imports • Home Furnishings
Sally Beauty meets the needs of professional cosmetologists with more than 5,000 products for hair, nail and skin care, as well as a full range of salon equipment. We offer cash-and-carry convenience in easy-access...

See all things: Sally Beauty Supply • Health, Bath & Beauty
Well, this is sad.
We didn't find anything. Try something different.
FILTER BY CATEGORY