Lakeline Plaza is located adjacent to Lakeline Mall and offers customers an additional 9 anchor stores, including Best Buy, Bed Bath and Beyond, Old Navy, Office Max, Ross, and TJMaxx, plus over 20 other specialty stores.  Find a meal to suit everyone's taste at any one of several sit-down restaurants - Chili's, Applebee's, Texican Cafe, and Plucker's.  Lakeline Mall, Lakeline Plaza & Lakeline Village - More Choices.
// READ MORE
Mall Office:

(512) 257-8500
The Simon Malls Mobile App can help you find your favorite stores, dining and entertainment options at the Simon Mall nearest you. You'll also be able to check out the latest deals and events available at your favorite mall right from your phone. And there are many more features designed to enhance your shopping experience including mall maps &amp; gift card balance check. <br /> Download the free app from the&nbsp;App Store? for iOS powered devices or from&nbsp;Google Play&trade; for Android powered devices today. iPhone is a trademark of Apple Inc., registered in the U.S. and other countries. App Store is a service mark of Apple Inc. Android and Google Play are trademarks of Google Inc.
BACK TO TOP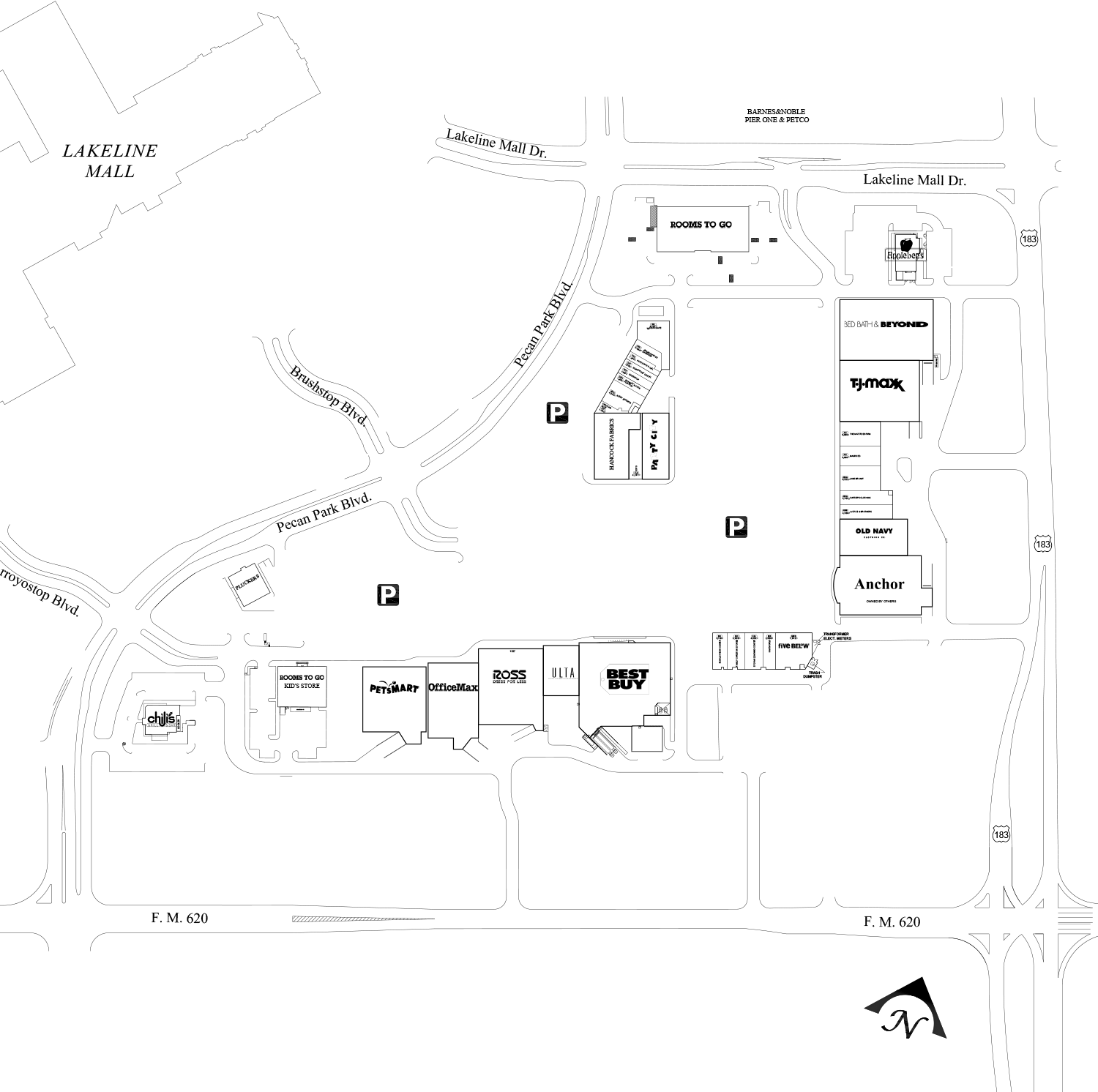 Best Buy is North America's number-one specialty retailer of consumer electronics, personal computers, entertainment software and appliances.

See all things: Best Buy • Music & Movies
GameStop.com Inc. sells the most popular new software, hardware and game accessories for the PC and next generation game console systems from Sony, Nintendo, Microsoft and Sega and is also the industry's largest reseller...

See all things: GameStop • Music & Movies • Toys, Games & Hobbies
OfficeMax is a leader in both business-to-business and retail office products, including office supplies, paper, technology products and services, and furniture. Serving enterprise-level, mid-size and small businesses...

See all things: OfficeMax • Music & Movies • Specialty Shops
Well, this is sad.
We didn't find anything. Try something different.
FILTER BY CATEGORY