Keystone Shoppes is a Community-Lifestyle Center located across from the number one shopping destination in Indianapolis, The Fashion Mall at Keystone. From a homestyle breakfast at Ruth's Cafe, to a designer dress at Grace Boutique, Keystone Shoppes are available for your purposeful outing in Indianapolis; food, fashion, spa and more. Including: Atomik Design, 4:59 Barber, Bella Pizzeria, First Watch Daytime Cafe, Goldmine Jewelers, Grace Boutique, Maggie Moos, Nail Fashions, Peking Wok, Pizza Hut, Premier Laser Spa, Ruth's Cafe, Scottrade, Inc, and United Package Liquors.  RETAILERS SET THEIR OWN STORE HOURS. Check the store page for specific details. Keystone Shoppes are owned and managed by Simon Property Group, Inc.
// READ MORE
Mall Office:

(317) 574-3536

Mall Office

(317) 574-3536
BACK TO TOP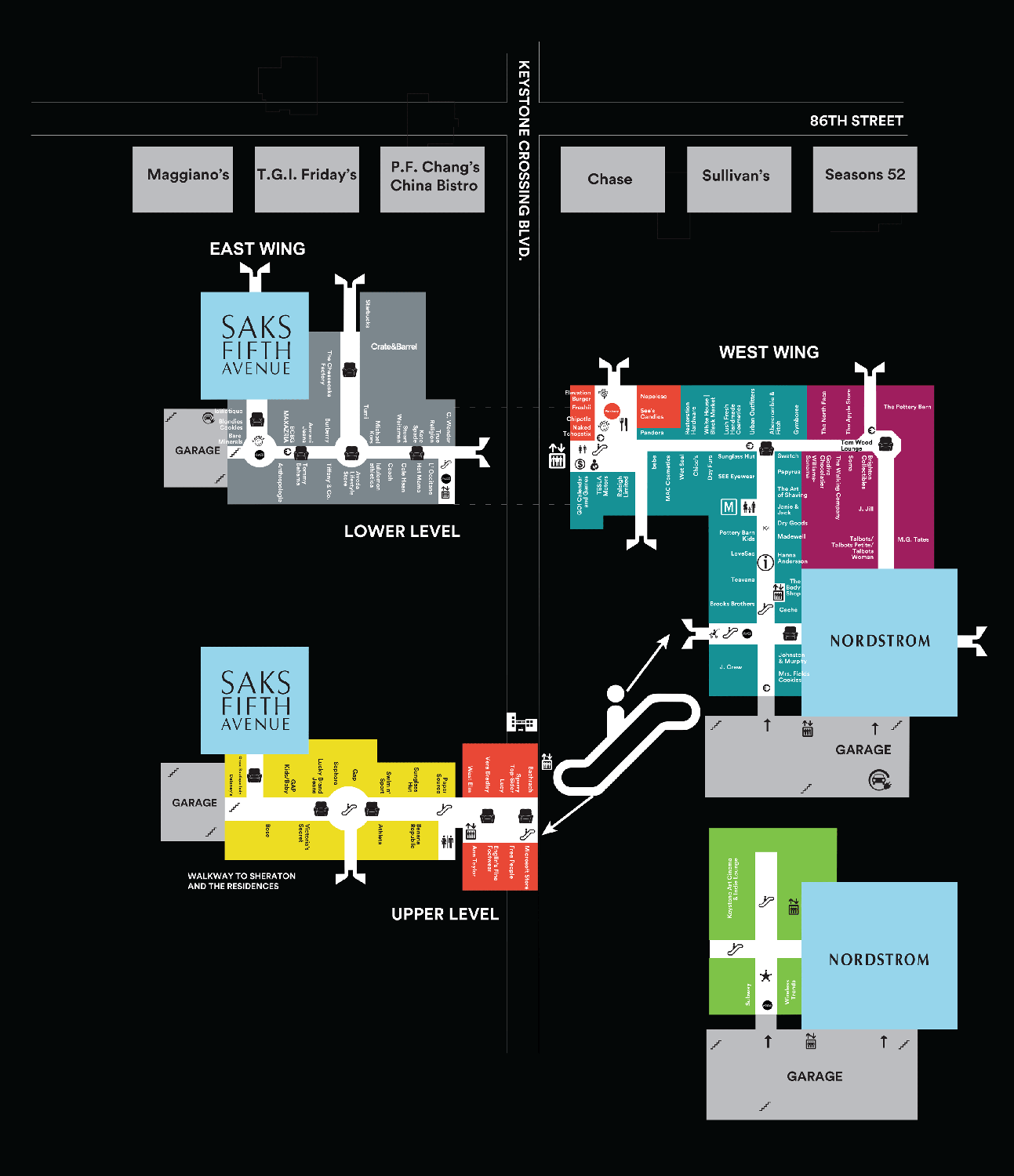 We couldn't find a store to match your search.
Please try a new search entry.
FILTER BY CATEGORY