Mall Office:

(772) 770-9404
Order your travel money online for convenient home delivery. Did you know that some Simon mall locations also include retail Travelex stores for your convenience. Travelex is the world's largest retail foreign currency exchange specialist, with over 1000 stores around the world. We can provide you with over 75 foreign currencies as well as a Cash Passport that can be pre-loaded with either Pounds or Euros and includes chip & PIN technology, a must when traveling in Europe. To get started, visit <a href="http://onlinetravelcurrency.com/mtwid000136/Home?utm_source=Simon&utm_medium=link&utm_campaign=1061">Travelex now</a>.

Please visit the Simon Guest Services booth located in the adjacent Indian River Mall for wheelchairs, information, lost and found&nbsp;and Simon Gift Cards. Currently, there is no Guest Services booth at the Indian River Commons. Free Wi-Fi is available inside the Indian River Mall.
BACK TO TOP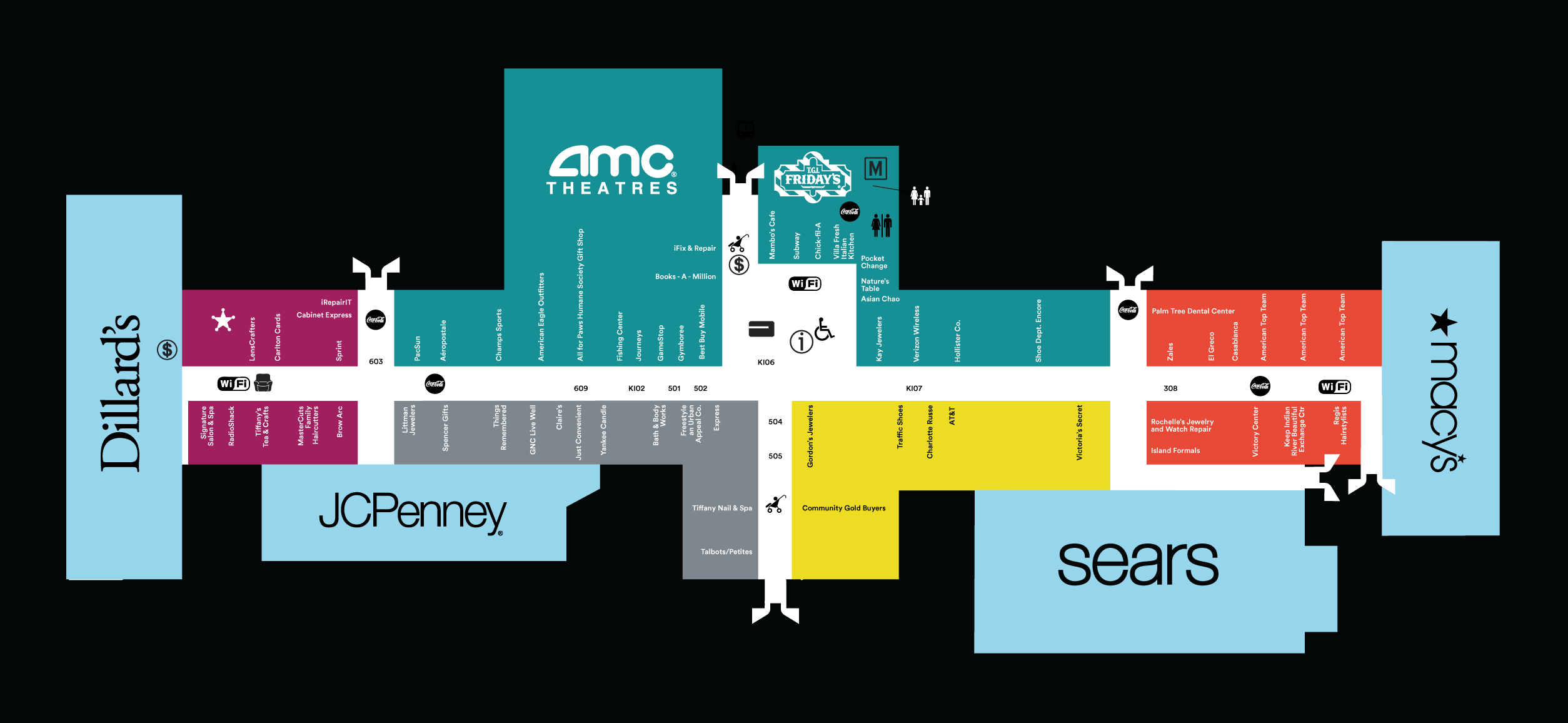 Founded in 1971, Bed Bath & Beyond Inc. is a nationwide chain of superstores selling predominantly better quality domestics merchandise and home furnishings. Bed Bath & Beyond combines superior service and a huge...

See all things: Bed, Bath & Beyond • Home Furnishings • Specialty Shops • Home Decor
Firehouse Subs®, founded in Jacksonville, Fla., by former firefighting brothers Chris Sorensen and Robin Sorensen, is a fast casual sandwich chain famous for steaming hot subs in a fun and unique atmosphere. Firehouse...

See all things: Firehouse Subs • Restaurants (order at the counter)
If you thought Hair Cuttery was just for cuts, think again. As a full-service salon, we offer sun-kissed highlights and all-over color, permanent waves and relaxers, updos and the coolest celebrity hairstyles And why...

See all things: Hair Cuttery • Services • Health, Bath & Beauty
For over 20 years, the family of Michaels Stores, Inc.,the nation's largest specialty retailer of arts and crafts materials, has been helping crafters of all ages express themselves with skill and originality.

See all things: Michael's • Arts & Crafts • Home Decor
Our Mission The mission of the Simon Youth Foundation® is to foster and improve educational opportunities, career development, and life skills for at-risk youth through focused programs and initiatives. To achieve our...

See all things: Simon Youth Foundation Education Resource Center • Services
Well, this is sad.
We didn't find anything. Try something different.
FILTER BY CATEGORY