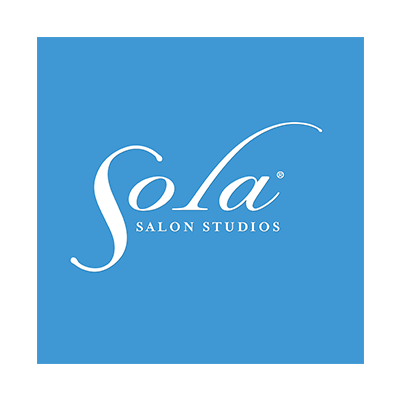 Sola Salon Studios
Sola Salon Studios, established in 2004, are the first luxury salon studios, with over 360 locations and 8,000+ like-minded salon professionals nationwide.


Sola Salon Studios is a re-invention of the traditional salon as we know it today, offering beauty professionals the opportunity to own their business.


Our doors opened on June 12, 2017 and the following Sola Pro artists are available and offering the following services in their private suites:


Brow Threading
Joy Brow Threading Salon
Contact Suni at 239-600-3323


Microblading
Jane Nguyen Brows
Contact Jane at 239-785-5115


Aesthetician
Skincare by Annette
Contact Annette at 941-716-4104


Hair Stylists
Salon Rain
Contact Raina at 239-290-3134

Emily Ann Studio
Contact Emily at 513-390-8457

Lavish Bedhead
Contact Jazmine at 239-333-9694

Dax Ivy Salon
Contact Willow at 917-575-3000

Salon by Jaycee
Contact Jaycee at 207-877-4318

Suite Creativity
Contact Jess at 239-826-0618

Dee Dee Artistry
Contact Dee at 201-919-6509

Pure Elements Organic Hair Studio
Contact Penny at 239-992-7873

Hair Trends by Avery
Contact Avery at 239-672-0046

J.U.D.E.at Sola
Contact Judy at 239-451-0222

Absolutely Fabulous Salon
Contact Trin at 314-614-8544

Brian P Colorist
Contact Brian at 239-340-8065

Rita Rock Locks
Contact Rita at 239-233-0020

Konnections Hair Salon
Contact Vicki at 239-898-1652


Master Hairstylist and Certified Hair Replacement Specialist
Debra Walker's Classic Styles
Contact Debra at 305-985-1914


Certified Eyelash Extension Specialist, Make-up Artist, Arch Expert
Nicole Renee Artistry
Contact Nicole at 239-443-280


Makeup Artists
Dee Dee Artisrty
Contact Dee at 201-919-6509


Men's Grooming & Styling
Comrade & Comb
Contact Tariq at 239-322-6926
Contact Anthony at 352-391-2881


Please visit the Sola Salon website to contact a Sola Pro directly.
https://www.solasalonstudios.com/locations/coconut-point/salon-professionals



Space leases are currently available. For more information about leasing opportunities contact Linda Rauner at 239-331-9958, or email: linda_rauner@solasalons.com.
STORE HOURS
Monday to Saturday 10AM–9PM
|
Sunday 12PM–6PM
|
BEST ENTRANCE
US41 at the main entrance
LOCATION IN MALL
Between Stir Crazy and Charming Charlie's
PRODUCTS CARRIED AT SOLA SALON STUDIOS