Bloomingdale Court® is Bloomingdale's main shopping destination. A wonderful outdoor mall with a variety of stores to choose from including: Carters, Old Navy, Torrid, and Walmart. Also at this mall, we have many exciting dining options from sit down places such as Fox & Hound Pub and Applebee's to grab and go choices such as Kentucky Fried Chicken.Bloomingdale Court® is conveniently located at the intersection of corner of West Army Trail Rd and Schmale Rd in Bloomingdale, IL. and serves the nearby communities of Bloomingdale, Schaumburg, and Wheaten.So from the entire team at Bloomingdale Court®, we hope you will visit us soon.
// READ MORE
Mall Office:

(847) 220-6710
The Simon Malls Mobile App can help you find your favorite stores, dining and entertainment options at the Simon Mall nearest you. You'll also be able to check out the latest deals and events available at your favorite mall right from your phone. And there are many more features designed to enhance your shopping experience including mall maps &amp; gift card balance check. <br /> <br /> Download the free app from the&nbsp;App Store? for iOS powered devices or from&nbsp;Google Play&trade; for Android powered devices today. iPhone is a trademark of Apple Inc., registered in the U.S. and other countries. App Store is a service mark of Apple Inc. Android and Google Play are trademarks of Google Inc.
BACK TO TOP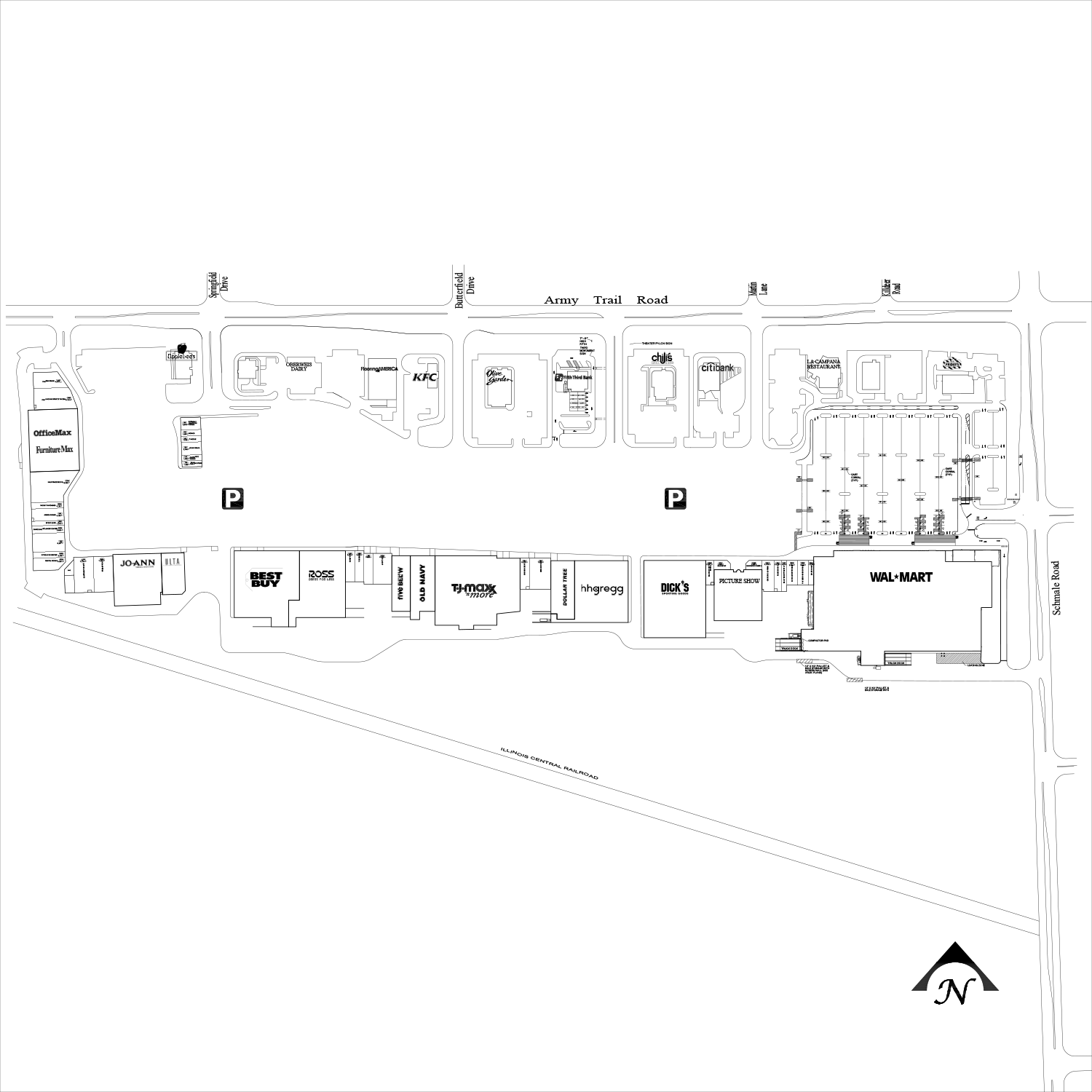 Bath & Body Works is the apothecary of the 21st century. It is the authority dedicated to helping people find their own individual paths to well-being by bringing them the very best personal care products the world has to...

See all things: Bath & Body Works • Specialty Shops • Health, Bath & Beauty
Cartridge World is the world's largest dedicated specialty retailer of ink and toner printer cartridges. We are committed to providing great value, top quality refilled and remanufactured printer cartridges that are...

See all things: Cartridge World • Specialty Shops
At Disc Replay stores, we buy, sell and trade used DVD and blu-ray movies, used electronics, used compact discs, used video games, video game systems, and video game accessories. Everything we sell is guaranteed to...

See all things: Disc Replay • Entertainment • Specialty Shops
Our stores are designed to be the modern day equivalent of the traditional variety store. We offer a wide range of quality everyday general merchandise in many categories, including housewares, seasonal goods, candy and...

See all things: Dollar Tree • Specialty Shops • Cards, Books, Gifts & Stationery
The best model soldiers in the world! Games Workshop is the largest and the most successful tabletop fantasy and futuristic battle-games company in the world. Our major brands are Warhammer and Warhammer 40,000. In...

See all things: Game Workshop • Specialty Shops
We consider it our privilege to serve and inspire your creativity through unbeatable product selection, education and an atmosphere dedicated to helping you achieve your creative dreams. Today, our customers' creativity...

See all things: Jo-Ann • Home Furnishings • Specialty Shops • Miscellaneous
OfficeMax is a leader in both business-to-business and retail office products, including office supplies, paper, technology products and services, and furniture. Serving enterprise-level, mid-size and small businesses...

See all things: OfficeMax • Music & Movies • Specialty Shops
Our Comprehensive Eye Exams include computerized testing of the eye. Testing of depth perception, color deficiency, and muscle balance. Visual efficiency assessment and the prescribing of glasses. The evaluation of ocular...

See all things: Optica Eye Center • Specialty Shops • Sunglasses, Optical & Eyewear
At U.S. Cellular, we focus on having the world's best customer service and delivering industry-leading innovations. Our customers receive unique benefits such as a valuable rewards program that recognizes loyalty, new...

See all things: U.S. Cellular • Specialty Shops • Services
Well, this is sad.
We didn't find anything. Try something different.
FILTER BY CATEGORY