Bloomingdale Court® is Bloomingdale's main shopping destination. A wonderful outdoor mall with a variety of stores to choose from including: Carters, Old Navy, Torrid, and Walmart. Also at this mall, we have many exciting dining options from sit down places such as Fox & Hound Pub and Applebee's to grab and go choices such as Kentucky Fried Chicken.Bloomingdale Court® is conveniently located at the intersection of corner of West Army Trail Rd and Schmale Rd in Bloomingdale, IL. and serves the nearby communities of Bloomingdale, Schaumburg, and Wheaten.So from the entire team at Bloomingdale Court®, we hope you will visit us soon.
// READ MORE
Mall Office:

(847) 220-6710
The Simon Malls Mobile App can help you find your favorite stores, dining and entertainment options at the Simon Mall nearest you. You'll also be able to check out the latest deals and events available at your favorite mall right from your phone. And there are many more features designed to enhance your shopping experience including mall maps &amp; gift card balance check. <br /> <br /> Download the free app from the&nbsp;App Store? for iOS powered devices or from&nbsp;Google Play&trade; for Android powered devices today. iPhone is a trademark of Apple Inc., registered in the U.S. and other countries. App Store is a service mark of Apple Inc. Android and Google Play are trademarks of Google Inc.
BACK TO TOP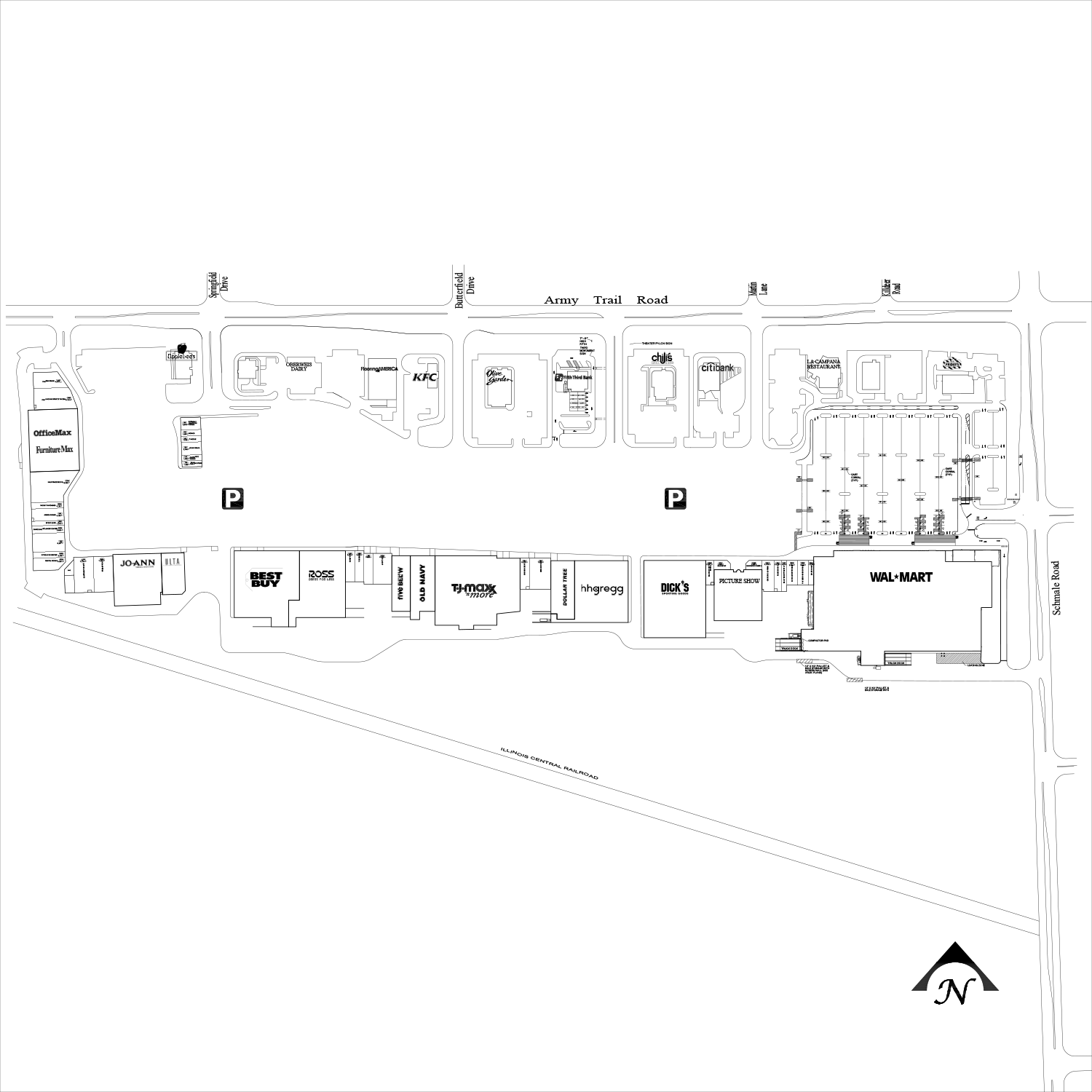 The introduction of the Honey BBQ Baby Backs solidifies Applebee's as a leader in providing a variety of great-tasting food choices for guests, said Kurt Hankins, Applebee's senior vice president of Menu Development and...

See all things: Applebee's • Restaurants (order via wait staff)
Try something new and Live a Little. Life is full of routines, and Chili's is the perfect place to come in and break out of them for a while. Since 1975 we've been serving up a good time, every time, with exciting and...

See all things: Chili's • Restaurants (order via wait staff)
Fox and Hound Restaurant Group owns and operates high energy entertainment restaurants under the Fox and Hound® and Bailey's brand names.   Most of our offer multiple billiard tables and each of our restaurant locations...

See all things: Fox & Hound Pub • Restaurants (order via wait staff)
When you order our Spaghetti delle Rocca, you experience the flavor of an authentic Italian recipe. From our food and service to our decor - we are inspired by what we learn in Italy. At Olive Garden, we take pride in...

See all things: Olive Garden • Restaurants (order via wait staff)
Potbelly toasty warm sandwiches are made the same way since 1977. Our craveable salads are abundant and fresh with amazing ingredients. And be sure to leave room for a hand-dipped milkshake or a cookie baked fresh daily...

See all things: Potbelly Sandwich Works • Restaurants (order via wait staff)
Well, this is sad.
We didn't find anything. Try something different.
FILTER BY CATEGORY