ABQ Uptown is your ultimate destination for upscale shopping, home furnishings, entertainment and dining.You'll find it all in a pedestrian-friendly, open-air lifestyle center.When you see the big blue, yellow, and red "Q" at the intersection of Uptown Boulevard and Q Street, you know you are in the right place. It's ABQ Uptown, the ultimate destination in New Mexico for upscale fashion, home furnishings, entertainment and dining and the perfect place to shop, walk, and eat in a just-right, outdoor environment. With approximately 220,000 square feet of retail shops, restaurants, ABQ Uptown has a unique mix of stores that create a completely new and refreshing shopping experience for the community and its citizens.
// READ MORE
Mall Office:

(505) 792-1929
Shopping Line:

(505) 899-6918
Mall Security:

(505) 358-0804
BACK TO TOP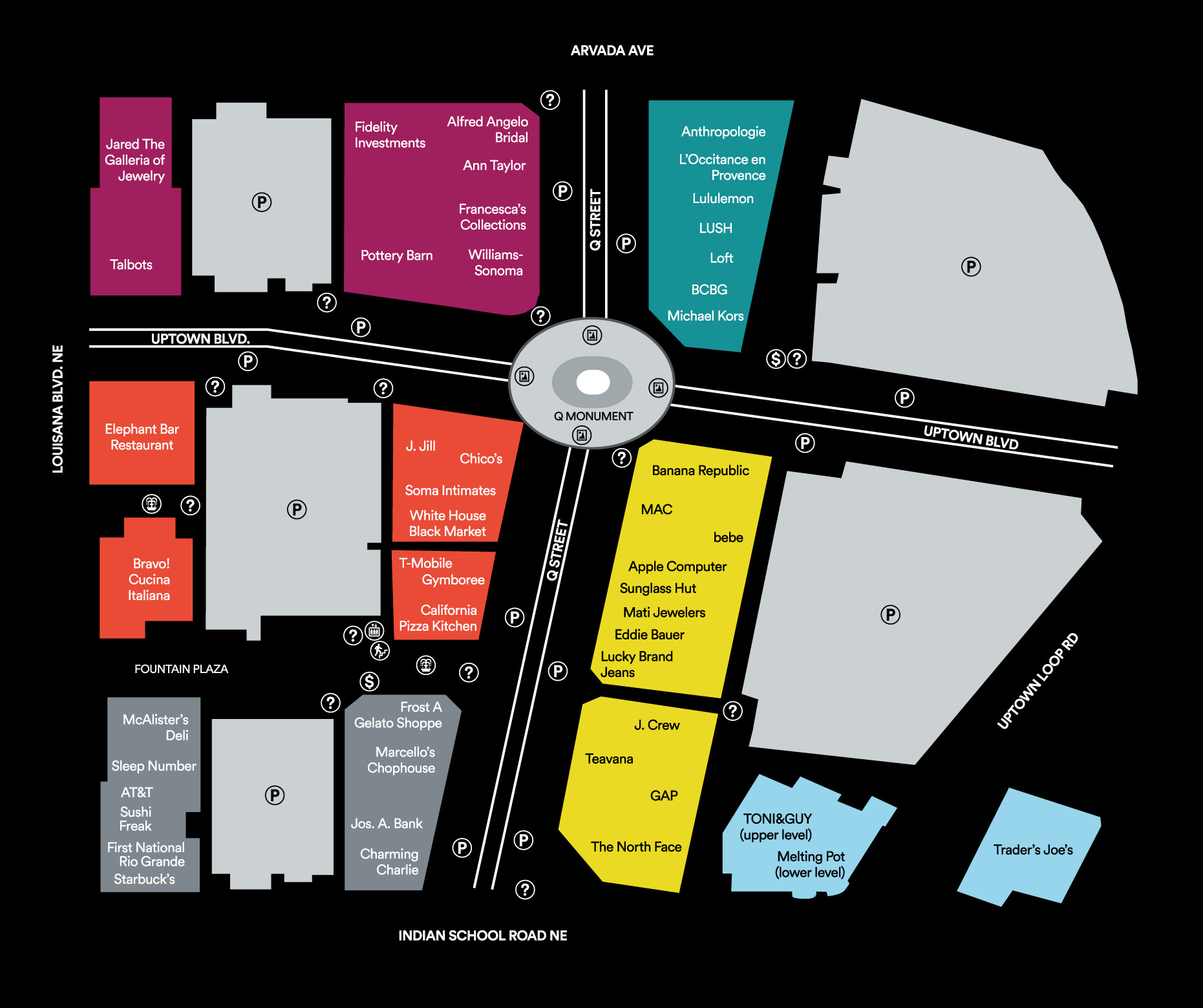 Whether you're shopping for the next generation phone, a digital TV package, or broadband Internet service for your business, AT&T is your go-to for communication solutions.

See all things: AT&T • Accessories • Services • Electronics & Technology
Well, this is sad.
We didn't find anything. Try something different.
FILTER BY CATEGORY