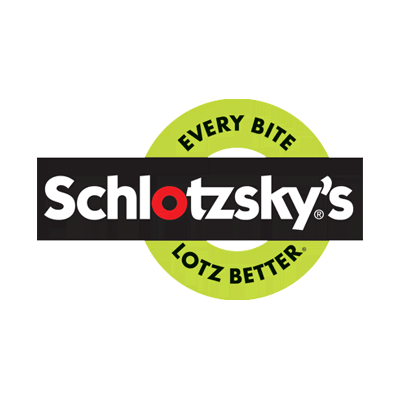 SCHLOTZSKY'S
---
In 1971, a small shop on South Congress Avenue in Austin, Texas was home to a single, one-of-a-kind sandwich. The menu was succinct: one delectable sandwich composed of a unique combination of premium meats, cheeses, and marinated black olives served on hot Schlotzsky's sourdough bread. From humble origins, The Original® created a passionate customer following.

Now close to 40 years later, Schlotzsky's is an international franchise restaurant chain with locations in 35 states and four foreign countries
As we've grown, customers' tastes have evolved, and so has our menu. The Original® sandwich is still the mainstay of Schlotzsky's, but today you can also enjoy fresh baked bread, delicious hot sandwiches and panini, specialty pizzas, toasted wraps, freshly tossed salads, gourmet soups, and more! Yet even with an expanded offering, and hundreds of franchises, our tastes remain true to our roots. Schlotzsky's is still using the highest quality ingredients to make the world's best sandwich. Stop by for a cup o' joe, The Original®, or a toasted wrap -- you may be surprised by what you find.